Never buy a ski pass again with one of these!
3rd March 2017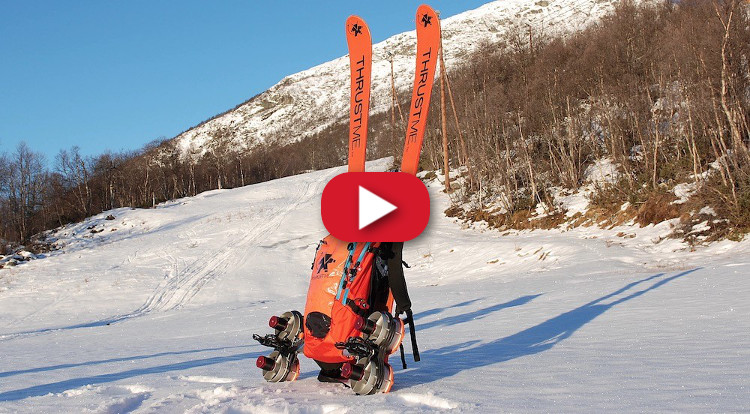 The new 'must have' toy for a skier who hates queuing for ski lifts went on sale last week. The perfect solution perhaps for snowboarders to cover flatter terrain. But will the ski resorts allow them on the pistes? Drones have already been banned!
The jet pack pushes skiers along horizontal slopes or even uphill, potentially negating the need for a ski pass on your next skiing holiday.
The name of this swanky new toy, certainly isn't something you'd want your wife seeing in your internet search history! "Thrust Me" was developed in Norway and weighs around 10kg. It resembles a back pack but contains four small jet engines positioned at the waist. The four engines are electro fan which together provides a remarkable 300N / 30 kg of thrust. This is enough to give skiers a top speed of up to 50mp on flat ground. Its even powerful enough to take a skier or snowboarder uphill.
The energy source is a rechargeable battery which at launch will only provide between 15 to 30 minutes of power on 'average use' the company states. We understand it then takes 6 hours to recharge and the unit is controlled by a 2.4 GHZ Wireless speed controller.
We understand the retail price is €3,640. As sales are treated as 'pre-orders' with the company saying only 200 will be available in time for next winter. So if you want one, you better get a "thrust" on!