Ischgl upgrades lifts with €25 million investments
4th September 2018
Ischgl in the Austrian Tirol has announced its spending €25 million on upgrades to lifts and opening a new restaurant in time for the coming winter, with the bulk off the spend going on upgrading the old, slow quad chair with a fast 6-man chairlift.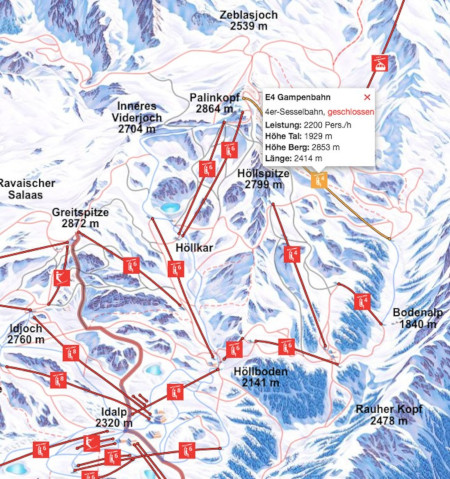 The new 'Gampen E4' six-seater chairlift will be feature an extra wide (52cm) width chairs, which are of course heated. The ergonomically design offers maximum comfort.
The new lift replaces the 30-year-old Gampenbahn and will increase capacity on the route to 2,800 people per hour.
It's something of a records as the new lifts is 900m height increase between the start and end of the lift is a new record for the greatest elevation difference of any six-seat chairlift in the world.
The improved lift service has in turn led to two new restaurants being built in the area where the lifts arrive and these will also be completed in time for the start of the ski holiday season at the end of November.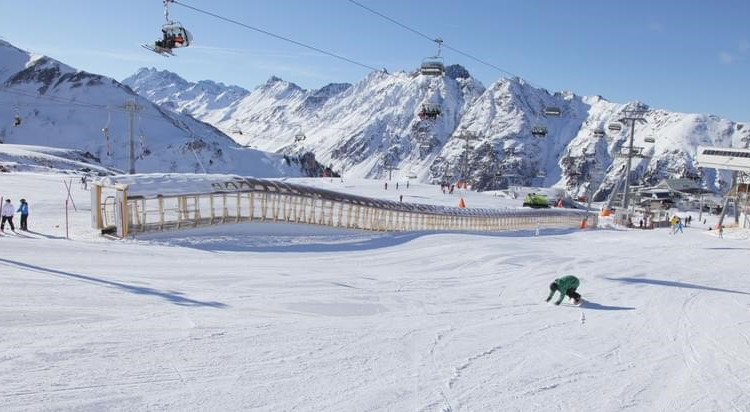 Ischgl is a ski resort that gaining in popularity, it's a perfect choice for intermediate skiers looking for nightlife with high snow sure skiing.