Indoor Snow Centre in Hemel makes the wearing of helmets Obligatory
18th August 2017
The Snow Centre at Hemel Hempstead announced it has made the wearing a helmet when skiing on its slopes obligatory.
"We believe that wearing a helmet reduces the risk and seriousness of certain head injuries, which is why we have taken this decision," a statement issued by the Centre reads, continuing, "However, a helmet is not an armour and should not encourage you to take more risks. The golden rule is control!"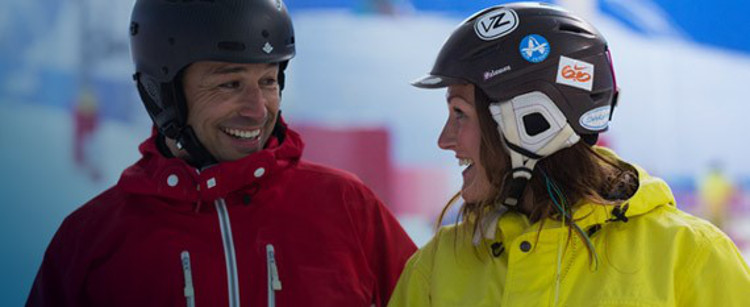 The helmets-only rule will come into force on 1st September 2017, which is a shame not to have4 done this while the children will have been attending the centre over the summer holiday period!
Franky, we at Skiline.co.uk are surprised its taken so long for the popular indoor ski venue to update its rules around safety.
The Snow Centre provides helmet rental free-of-charge to slope users or visitors can use their own if they have one.
Angus Kinloch, MD of Ski Line explains why he offers families free ski helmets for children when booking the Ski Line ski rental package.  "I like to ski fast and so did my son at the age of 8 he was always a speed freak too and would often ski at over 40 MPH. You wouldn't ride on motor bike with your son at 40mph without a crash helmet, so why would ski without a helmet, ice is just as hard as a road surface"
"It was probably 25 years ago when I saw the first skier wearing a ski helmet, and I must admit at the time I thought, what a plonker……… now, I only think that when I see a skier who isn't wearing a helmet" Said Kinloch.
BOOK YOUR CHILDREN'S SKI RENTAL WITH SKILINE.CO.UK AND GET THE HELMET FREE