High-Tech Gizmos For Skiers
5th June 2017
Manufacturers have been recently making a lot of mundane objects "smarter" – smart phones, smart watches, smart cars and smart homes. Along with these innovations that add new useful features and foster connectivity, ski tools have also seen interesting upgrades in the way they work.
Before you pack your bags and head to any resort, think about these awesome gadgets you might want to bring along.
A GoPro Camera
Do you want a video footage of yourself sliding down slopes in St Anton? These cameras are very popular because of their very compact size and their output quality. Snap photos, take high-quality videos and don't worry about dropping one in its casing in the snow. A GoPro will be able to take it.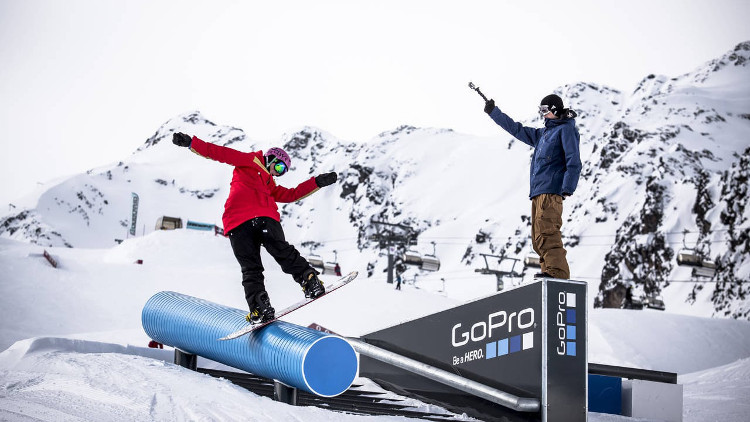 Helmet with Built-in Speakers
A helmet is essential to any ski trip, and you may request one to rent from us. However, if you want to listen to tunes while you ski down the slopes, you ought to consider one with built-in speakers. A stellar choice would be the POC Fornix which comes with Beats speakers.
Bluetooth Gloves
The touchscreen isn't always compatible with gloves and using them with bare fingers in frigid temperatures is just not ideal. Bluetooth ski gloves have buttons that allow you to answer or make calls. These gloves can make phone operation easier while skiing.
Reliable Waterproof Casing
Keep your smartphone safe by putting it inside a reliable, water-resistant case, so that it will survive accidental falls in the snow. You might want to do this even if your phone is waterproof. It just minimises the risk of damage.
AR Goggles
The future is here with AR goggles. These high-tech goggles have built-in displays that project navigation and other information while you ski. They're a splurge for casual skiers but a great investment for those who frequent the slopes.
Bringing gadgets to your ski trip can change the way you experience the Alps. Search Ski Line for an expansive selection of chalets in the Alps, grab your gear and enjoy what nature has to offer over 4,000 metres above sea level.