27th March 2017
How EDF made Vaujany ski resort one of the wealthiest communities in France
When EDF announced its plans to build a hydroelectricity dam in Vaujany, it had to strike a deal with the local community of 303 residents of the small and attractive ski village of Vaujany which links into the popular Alpe d'Huez ski area.
That deal equals an annual payment of €6,000,000. That makes Vaujany one of the richest communities in France with each full-time resident accounting for an income of nearly €20,000 a year.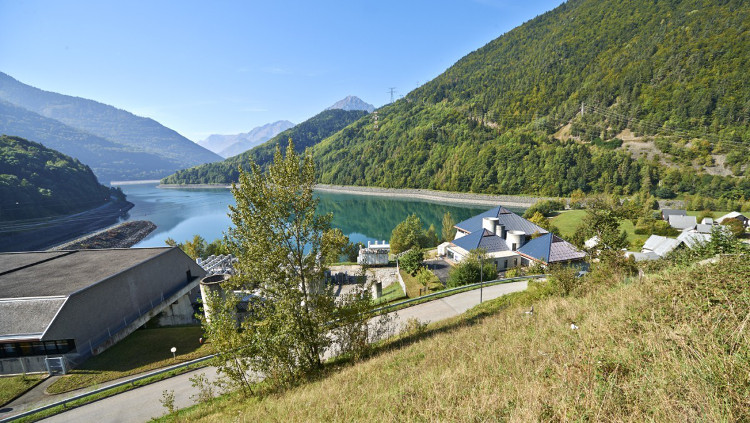 Vaujany has already done well from the EDF deal with a wonderful sports centre with an indoor pool, bowling alley, a crèche and even a full-size Olympic ice hockey rink.
It's not surprising with a guaranteed income from EDF of €6 million p.a. that the banks have also agreed on a loan of €32.5 million to upgrade the infrastructure, ski lifts and pistes around Vaujany.
The main cable car from Vaujany will be the first to see upgrades with €400k allocated to bring the lift up to 21st century standards.
The largest of the investment will happen in 2017. The extension of 'La Vaujaniate,' cable car is being built (for €4.85million) to help ease the flow of people off the mountain from Montfrais. It will continue from La Villette to the bottom of 'La Fare' in Enversin, where people can access the lift station via gondola.
The La Fare gondola, known locally as "the oin-oin" will thankfully be replaced in summer 2018, with the price tag of €7.5 million and will increase skier flows.
Regulars to Vaujany will be delighted to hear the long-awaited replacement of the Clos Giraud chair lift will be replaced in 2019 when the €8 million allocation will be available. The chair will be a fast and detachable system, much like everywhere else. The location of this chair lift has been deemed no longer appropriate. We understand from "inside sources" it will end up near the reservoir above the 'La Grange' restaurant (not yet confirmed). This will open the slope and potentially offer a couple more pistes down into Montfrais.
The local slalom piste 'La Stade' in Montfrais is receiving a €350,000 investment to obtain the approval to be classed as a "giant slalom". So, lookout for Vaujany to appear on 'Ski Sunday' very soon.
Vaujany sports centre and crèche will appeal to families
Off piste wonders in Vaujany
It was an ex-member of the Ski Line team, Ian Morley that first got us thinking about Vaujany as a skiing destination. Ian was a great skier who worked as the ski guide for one of the tour operators with ski chalets in Vaujany. I recall Ian singing the glories of the off piste skiing there and how he could still find fresh snow even weeks after it had fallen.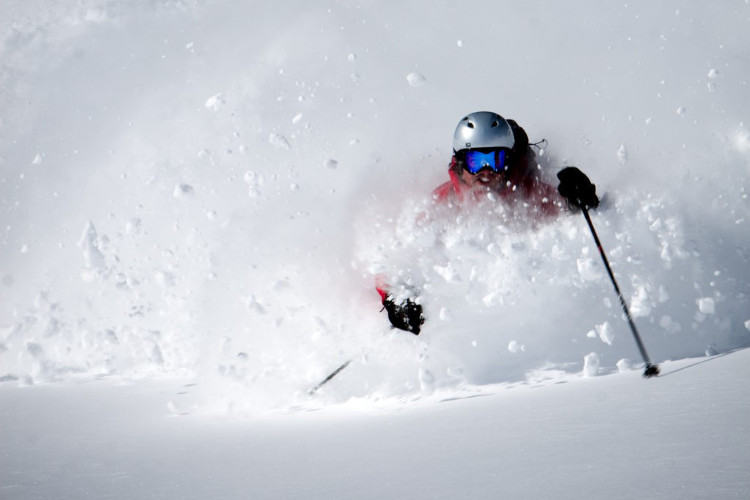 This backdoor ski resort is a perfect base to enjoy a more relaxing alternative to staying in Alpe d'Huez.
Don't go to Vaujany if you are looking for great nightlife, you won't find any. Although providing you leave the legendary après ski bar La Follie Douce in Alpe d'Huez by 4:15, you should make it home before the lifts close!
Where to stay in Vaujany
For us at Ski Line there is a natural choice of one very special ski chalet to stay in, for us it's unusual to choose a chalet for the chalet chef, but that's our reason for recommending the chalet Saskia to our clients. The chalet chef is called Marcus; he is possibly the only chalet host in France with over 20 years of experience. Most chalet hosts work for just one season before heading out into the "real" job market. Not Marcus, this Kiwi chef is the exception, he cooks likes a Michelin Starred chef, in fact he cooks better than several Michelin-starred chefs I know!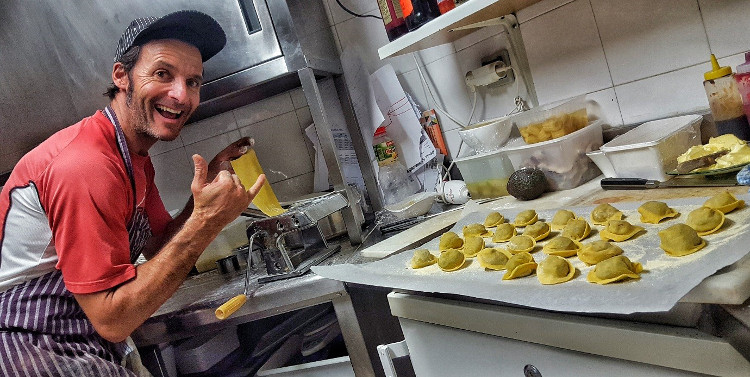 Food in the Chalet Saskia is exceptional, infact we are going to say its possibly the best food in the Alps and I'm including some of the finest names in dining. Even Michael Roux of Le Gavroche fame would be envious of Marcus's trip advisor reviews (they are better than his!).
Chalet Saskia can be booked for up to 26 people, although you can book half the chalet for smaller groups of 10 to 13 guests. It's located just a couple of minutes flat walk to the cable car. Guests will enjoy the glorious hot tub on the decking and the superb sauna.
If you are planning on staying at Chalet Saskia we strongly suggest you buy a bigger pair of Salopettes because, by the time you have eaten 6 evening meals of Marcus's cooking, you will have added a couple of inches to your waistline!