Brexit and the ski holiday rep after 29th March 2019
9th January 2018
Its estimated that the ski holiday sector employs up to 25,000 British workers to ensure that your skiing holiday runs smoothly. These staff meet their clients at the airport and accompany them on the journey to the ski resorts in Europe. They act as in resort reps, to handle any problems that arise during the ski holiday and run the catered ski chalets and larger tour operator run chalet hotels that are so popular with British skiers and represent exceptional value for money.
Inghams, Ski Total and Ski Esprit, some of the biggest providers of ski holidays have already announced that because of Brexit, its chalet staff will now only work 5 days a week, so their catered ski chalets will now only offer catering on 5 days rather than the current 6 days. This will ensure it complies with the European working time directive, the alternative would mean doubling up on staff.
Ski World, another major catered ski chalet tour operator has delayed the launch of its 2019 ski holidays going on sale, while it considers its options.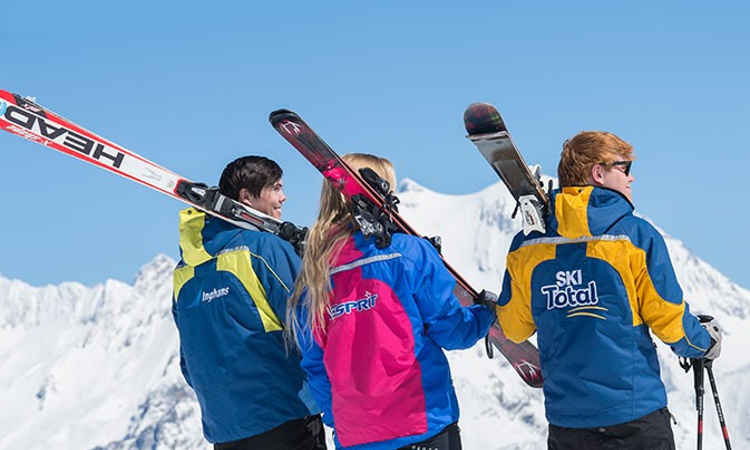 Easter falls very late in 2019. Easter Sunday is on the 21st April, several weeks after the Brexit deadline day on the 29th March, so we are anticipating demand for the February term week will be in high demand. It might be an idea to book early to secure your holiday.
There has been speculation that flights from the UK could be restricted after Brexit, although we don't believe this will happen. British skiers are vital to the mountain economy of European ski resorts. In some of the most popular ski resorts, the British are the most numinous visitors, so the ski schools, lift companies, chalet owners and travel agents like us depend on it.
One thing is for sure the chalet holiday concept, will alter after Brexit whether, it's the traditional British chalet staff being replaced by Polish, Spanish or Irish staff or changes to the number of nights catering is available.
Unless we can get some movement from both sides of the Brexit talks, that might not happen.