Best Beginner Ski Resorts In Europe?
16th May 2018
Whether you have practised on slopes closer to home or not, there is a lot to be said for hitting the slopes for real. If you are new to skiing, you will want to find a ski resort that is relatively close by and which is set up to help novices develop their confidence and skills. If you are looking for the best beginner ski resorts in Europe, let Ski Line give you the information you need to hit the slopes in style.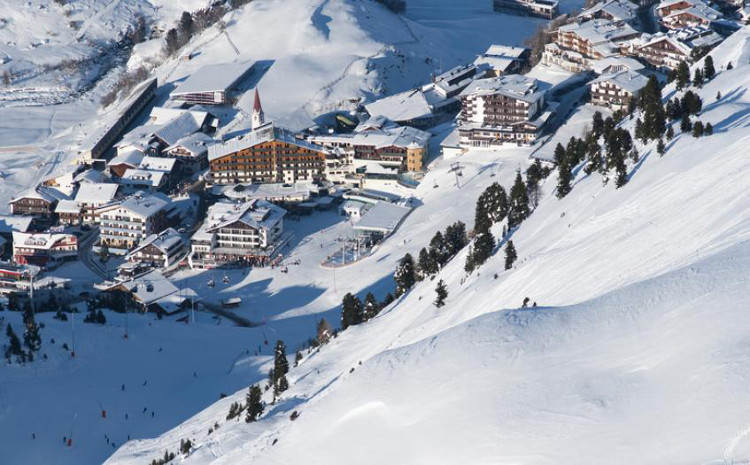 Austria is a fantastic destination for skiers and you will be delighted to know that there are a few slopes and resorts that are ideal for beginners. Obergurgl is a fantastic destination for novice skiers and there is a nursery slope to ensure that everyone can develop their confidence in no time at all. This is a resort that has an abundance of English speaking instructors, so you don't have to worry about the training being delivered in an effective manner.
The village is welcoming and overall, there is a positive family atmosphere at this resort which should ensure you and your loved ones have a fantastic time. While it is important to learn the basics when it comes to skiing, you'll also find that it is essential to make skiing as fun as possible, and this is the sort of resort that has a significant impact on how much enjoyment a skier has when they are away.
France always has a lot to offer novice skiiers
It is likely that you will have France on your list of destinations when it comes to family friendly ski countries and Les Gets is a fantastic choice. There are nursery slopes and you'll find that there are several British ski schools, including BASS, which is the well-regarded British Alpine Ski School.
Puy Saint Vincent is another family-friendly ski resort in France, and this is an extremely scenic resort. You'll find this resort located next to Ecrins National Park and with self-catering accommodation on offer, families can find the option that suits them best. There are sperate groups and classes for youngsters so there will be specialist support for any children in your group who are learning how to ski.
You may not have given Andorra much thought as a skiing destination but resorts like El Tarter and Soldeu are well worth considering. There are other more experienced resorts and slopes in the area but if you are looking for something which provides the ideal introduction to skiing, this area is as good as any.
Italy has a range of fantastic skiing resorts for beginners
Italy also has a lot to offer when it comes to skiing as a beginner and Cervinia is a tremendous destination to develop skills. This may not be the most stylish or appealing resort, but you'll find that it has everything you could want to come to terms with skiing.
Champoluc is another Italian ski resort that is worth checking out. There is a British ski school which runs only for guests in the area, and this offers a laidback and comfortable way to develop confidence on the slopes.
There are many fantastic ski resorts in Europe for the beginner to develop their skills. If you are looking to be more confident when skiing, allowing Ski Line to help you and your loved ones find the ideal resort.