Avoid the Hefty Excess Baggage Fees on Your Next Ski Holiday
31st October 2016
Here's something that'll compel you to take more holidays with the family: 75% of U.K. children spend less time outdoors than prison inmates. The revelation's a bit troubling, but also bolsters the need to spend more time with the family outdoors. What better way to bring everyone together than going on a ski holiday in a luxurious ski chalet or resort?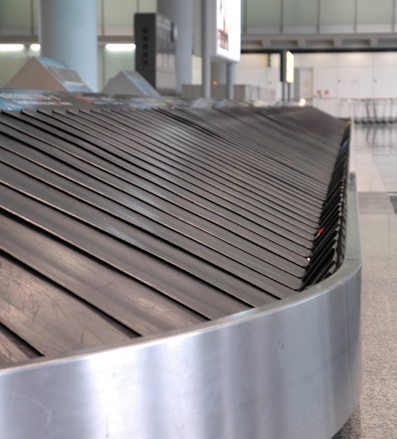 Bulky Baggage
The snowboarding, sledging, ice-skating — even the off-slope activities will make it easy for your kids to pack up and head outdoors. The kids may get excited with the packing, though, that you end up with too many bags and equipment for the trip. If you're driving to a nearby ski accommodation only, you'll just have to make more room in the car. But if you're flying to your destination, you'll have to deal with excess baggage fees. It will mean less cash to spend in the resort.
Avoid the extra fees by keeping your bags to a minimum; if you can manage just one bag per family member, do it. Also, make a list for a weekend or a week's worth of winter wear. If your ski resort rents ski equipment, you can leave the skis, poles and snowboards at home. But don't wait until you arrive at the resort to get ski hire. Let Ski Line arrange better rates for you so you save more money on your luxurious holiday.

Know Your Airline Fees
With some airlines, you can transport your ski equipment for free. Some airlines will have better baggage allowance for checked in luggage. Others offer a flat rate for ski equipment. British Airways can take your ski equipment free, within the specified allowance. Also, check the baggage policies for your travel class: business, economy and first class.
Another way to avoid excess baggage fee is to choose the ideal luggage case. Pick one that stays within the baggage allowance and still stores your bulky winter clothes and accessories.
A luxurious ski holiday is the best choice for fun with the family. It will get the kids outdoors for a start. But pack only the essential items. Avoid the hefty excess baggage fees, and keep more cash for a greater ski resort experience. For an outstanding holiday, call Ski Line for great options.