Applying for a ski chalet job in the Alps
30th August 2017
Taking a gap year in the Alps and working a ski season isn't just for the 20 something trust fund blondes as portrayed in the film Chalet Girl. Most ski chalet holiday companies are looking for staff over the age of 21 to work as chalet hosts. Although it's not just gap year students taking up the work, we are increasingly seeing more mature workers in their 50's and 60's taking a sabbatical to enjoy a winter in the Alps and in some cases the older generation are being preferred by some tour operators.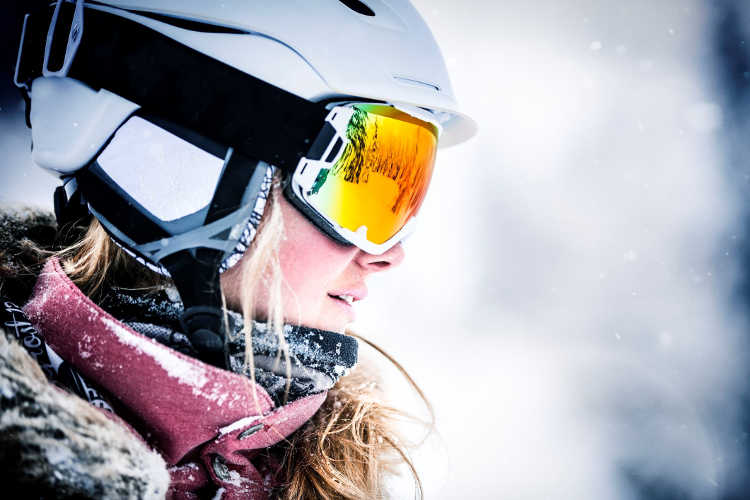 Popular types of jobs available in the Alps for seasonal workers:
Chalet host
Plongeur (dishwasher)
Ski instructors
Bar work
Childcare
Ski resort rep
Club Med Go's
It's never too late to apply for seasonal work in the Alps, vacancies can occur for many reasons, some are fired, some are injured, some even get pregnant and many Seasonaires simply give up, suffering from cabin fever living and working in a tiny alpine village.
Working as a chalet host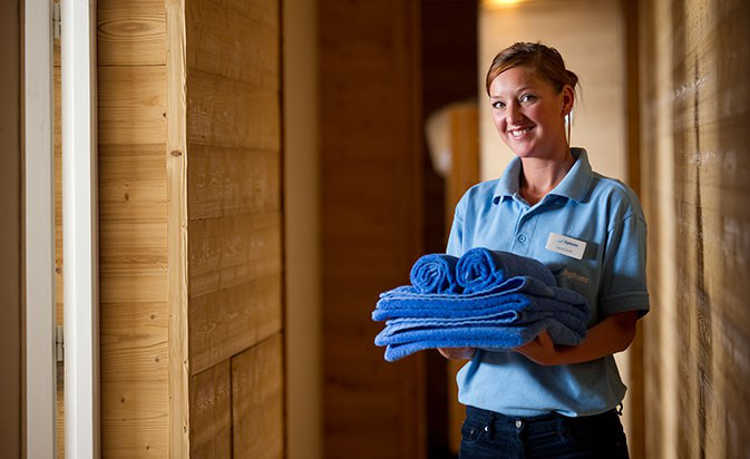 Perhaps the most desirable of all the seasonal work available in a ski resort because your accommodation will be included, so will your meals, travel and season ski pass.
The work will include cooking, cleaning and acting as a jovial host to your clients. A typical day will start with preparation of breakfast for your guests, once your guests leave the chalet or chalet hotel, you have to clean the chalet, make beds and bake a cake for your guest's afternoon tea. Once your daily tasks are finished, probably around mid-morning, the rest of the day is yours to hit the slopes.
Chalet staff have just one day off a week, normally the Wednesday. It's your chance to party with the other seasonal workers in the ski resorts.
While your guest's accommodation will be good, don't expect the staff accommodation to be so good, chances are you will be sharing your room with others and your room may not even have a window.
One of the benefits of working as a chalet host is that your guests will love skiing as much as you do, do your job correctly and you should have a wonderful time with your clients. However, you could well encounter troublesome guests, guests that drink too much or have unrealistic expectations.
To improve your chances of finding chalet work, it's recommended that you enrol on a Chalet hosts cooking course, which are widely available. See details below.
Be prepared to work anywhere, if you limit your choices of ski resorts to the big ones such as Val d'Isere or St Anton, you probably won't find a job. The ski chalet companies often reward the best of the returning staff from previous years, the best ski resorts.
Pros of working as a chalet host ✔️:
One of the best jobs for maximising your time on the slopes

If you love to cook, this is an ideal job

You won't go hungry if you work as a chalet host

Do a good job and you can find some guests can be very generous with tips
Cons of working as a chalet host X:
Chalet hosts are some of the hardest working people in the Alps your day will start at

7:00am

until you have finished the chores and start again at around

6pm

to prepare the evening

meal,

if you are lucky you will be finished by

10:30pm.

You could have some weeks with the guests from hell! Who rather than leave a tip, leave the place in a tip and a nasty soiled towel for you.
Le Plunger (dish washing)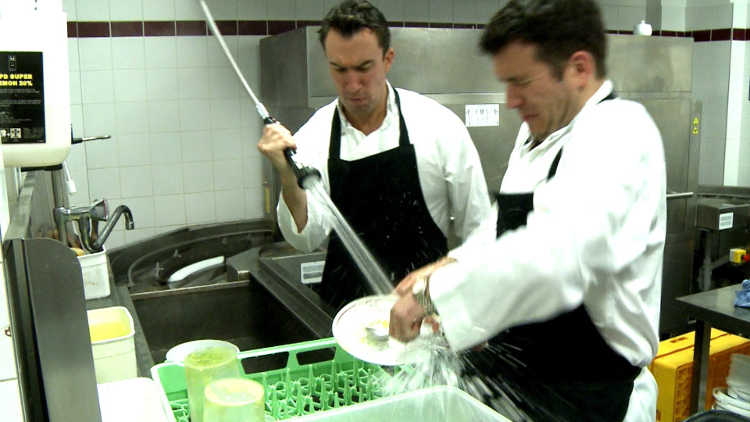 It's a rotten job, but someone has to do it. You can apply for dish washing work in restaurants, larger ski chalet hotels and hotels, some will require split shifts, which can limit ski time! If the establishment offers lunches as well as dinner. Obviously not ideal if you plan to spend the daylight hours skiing.
Some roles will include accommodation and food is generally included as one of the perks. You could find yourself working late in the evening when other seasonaires are partying in the club while you are still up to your elbows in washing up.
Pros of working as a
plongeur
✔️:
You will have lovely soft hands by the end of the winter!

Providing the restaurant doesn't serve lunches, you should get a good few hours skiing every day

You will be well fed and could get accommodation too.

Apart from cleaning the dishes, you have no responsibility and can even do the job with a hangover.
Cons of working as a
plongeur
X:
You could be working long hours if 3 meals a day are served

You'd be the bottom of the pecking order in a busy kitchen

It's dirty work and the wages are the lowest of any Seasonaire.

You might be the last person to arrive at the clubs each evening.
Finding work as a ski instructor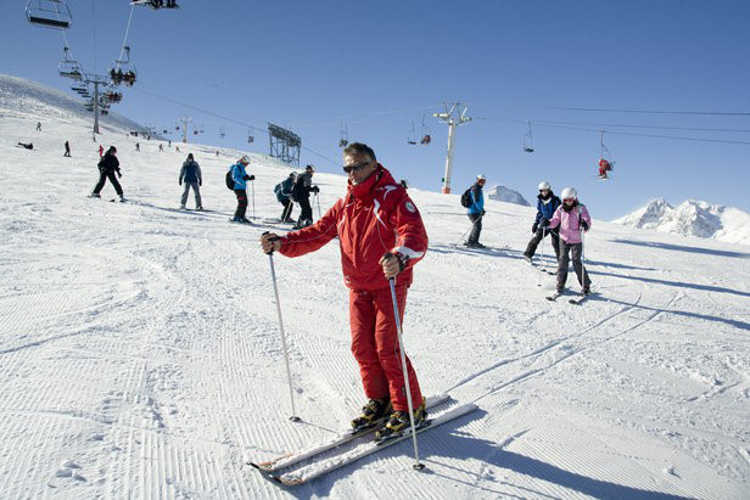 I'm always surprised how many people hold a ski instructors qualification. If you are an instructor, have a good second language, this has to be the best jobs in the Alps. You get to ski all day every day. Chances are you will need to secure your own accommodation, while you might get the odd free lunch by taking your clients to your "preferred mountain restaurant" the evening meals won't be included.
Pros of working as a ski instructor ✔️:
If you want to ski all day, this is the job for you.

You get a proper wage, not an allowance that's normally paid

Possible free lunches when with clients.
Cons of working as a ski instructor X:
You get stuck teaching the basic's to total beginners all week

You won't get any support with accommodation costs
Childcare in the Alps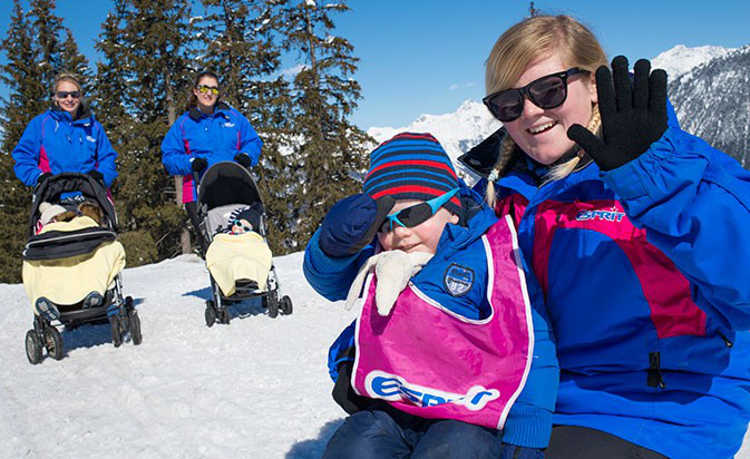 If you hold any recognised qualifications in childcare, your skills are in high demand with tour operators who offer family skiing holidays. Nannies generally work a 6 day week with either Saturday or Sundays being normally the allocated day off. Several British tour operators will be delighted to hear from you if you are looking for seasonal work, These include, Mark Warner, Ski Esprit, Ski Beat, Ski Famille and Le Ski, some also offer summer work too, if you plan to have a full years gap!
Working with a ski chalet operator will include accommodation, a wage and food.
Nannies work typically starts, either in the boot room, getting the children old enough to ski ready for lessons. Or welcoming in the younger guests to the in chalet crèche. Nannies are expected to maintain detailed notes of each child's day. Cook basic lunches and do everything your training will have covered when you gained your qualifications.
Pros of working as a ski Nannie ✔️:
If you love working with children, it's a dream job, working with smaller groups, you can make sure your younger guests have the holiday of a life time. It's not uncommon for nannies to get permanent job offers from a guest looking for full-time childcare.

Some guests will reward your service with generous tips.

Food and accommodation

is

provided.

A chance to work with like-minded people and work for the winter in a beautiful location
Cons of working as a ski Nannie X:
Your time on the slopes will be very restricted, if you are looking to ski, don't choose this job!
Work as a tour operator's resort rep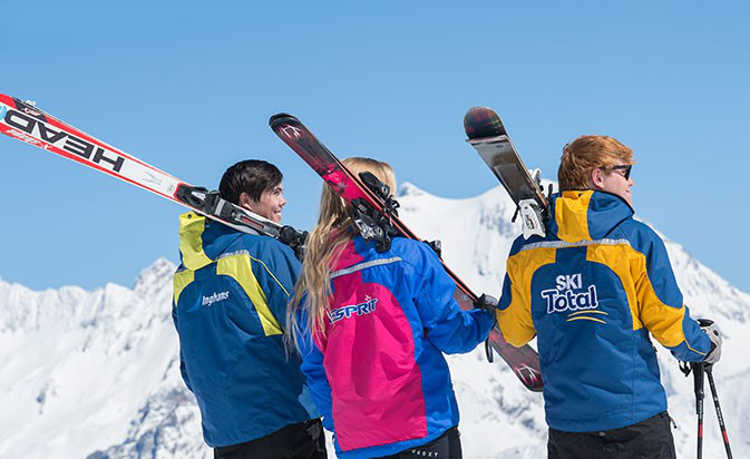 Typically, the resorts rep role is carried out by a previous chalet host, or someone with good knowledge of the ski resort and the tour operator's systems. A good command of the local language will be a big advantage to your job hunting opportunities for a reps job.
If anything goes wrong with your client's ski holiday, it's your responsibility to find a solution. The role requires 'meet and greet' for the airport transfers. The departure days will be your busiest days of the week.
Resort Reps normally perform the weekly welcome meeting on your guest's arrival day and to be on hand to cover any incidents such as ski injuries of both staff and guests.
Don't expect to have set hours each day for skiing if you take up a resort managers role, your play time will be dictated by the needs of the clients. However the reps generally have the most free time of all Seasonaire workers as they are busiest when the clients aren't skiing, so there is often long days available on the slopes.
Pros of working as a Resort Rep ✔️:
Often lots of ski time in the day

Better accommodation than many staff
Cons of working as a resort rep X:
If anything goes wrong, your clients will SHOUT at you!

You will grow to hate transfer days, with diverted flights, unhelpful coach drivers, angry clients and screaming children.
Work as one of Club Med's GO's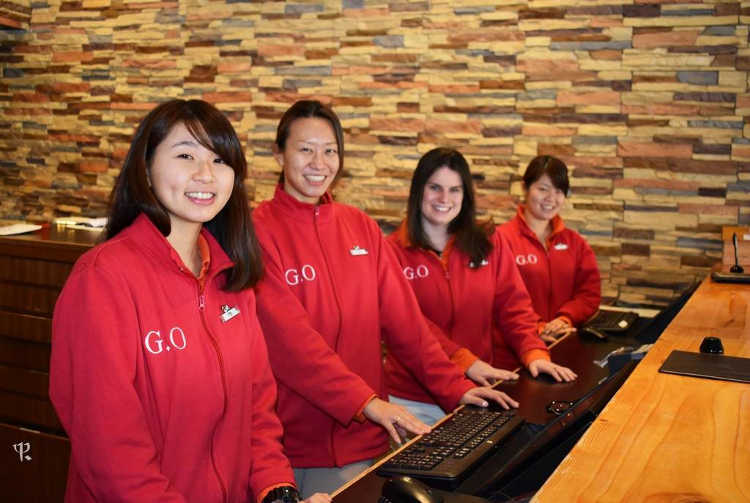 Joining the Club Med team as a GO, "Guest organiser" can be more of a career than just season work. A good command of more than just English and French will add to your chances. Club Med, unlike many UK tour operators, view they GO's as real staff, who are paid a good wage and still receive all the usual perks, of food, accommodation and even free drinks from the bar.
If you have dance training or any theatrical training and speak more than two languages, you will be highly desired by Club Med.
Club Med are opening new ski hotels every year with the latest opening in Samoens in December 2017 and in Les Arcs 1600 in December 2018. Club Med's expansion isn't just in Ski Resorts, they have hotels around the globe for their summer sun holidays. Being part of the Club Med team gives a good opportunity to travel the world as you work.
Club Med recruits staff via their Paris HQ and will be looking for childcare specialists, chefs, bar staff, sports instructors for yoga, sailing, tennis and anyone who can dance and sing.
Pros of working as a Club Med Go ✔️:
Club Med offer proper full-time employment, or just work a season.

Opportunity to work at one of the summer destinations

Proper wages

Accommodation with food and drinks provided
Cons of working as a Club Med Go X:
Multi-lingual recruitment makes it harder

Limited time off to ski
Good websites to help you to find a ski job