USA ski holidays enquiries drop nearly 60% since Trump
14th November 2016
Since Donald became President Elect in the shock US election results, searches for US skiing holidays dropped 57% according to skiline.co.uk.
It wasn't just holidays demand that dropped, cheapflights.com also reported a similar drop in web searches for flights to the US. Its not all bad news for airlines, one-way flights from the USA to Canada increased 1000% in the hours after the election results came in.
We understand Donald Trump is we understand, a skier, although we told, not a very good one, Big Don prefers gentle runs and is unlikely to be seen carving up a double diamond blacks that make US skiing such a draw for keen skiers.
Back in 1990 when the sneaky wannabe president booked both his then wife Ivana and mistress (The soon to be second wife) Marla Maples into Aspen for a family Christmas holiday. The two ladies allegedly clashed outside a famous restaurant where Ivana was overheard to plea that Marla left her and husband alone.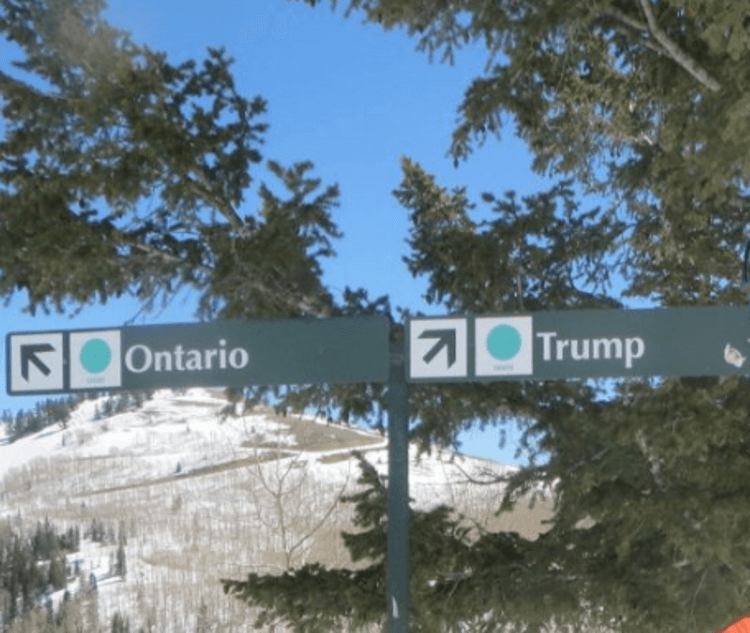 Deer Valley ski resort has a ski run (a gentle green) named Trump although a spokesperson for the resort denied it was named after Donald.
The announcement of Trumps win came as a shock to everyone but fans of the Simpsons who predicted Donald Trump's presidency some years ago. Even predicted the suit and tie he'd wear. Let's hope the rest of the predictions on that show don't come true too! In the show, America plunged into a deep depression!