Summer Heat Giving You The Blues? Plan A Winter 2019 European Ski Trip
10th August 2018
After the winter and early part of the spring we endured this year, a lot of people were hoping that the summer of 2018 was going to be sunny, pleasant and bright. It is fair to say that this was the case. In fact, it was probably the biggest heatwave we've had for more than 40 years and by the end of it, many people were in the need for something cool. If you enjoyed the sun at the start of the summer but reached the point where you were looking for something a lot cooler, it is the ideal time to start planning a winter 2019 European ski trip.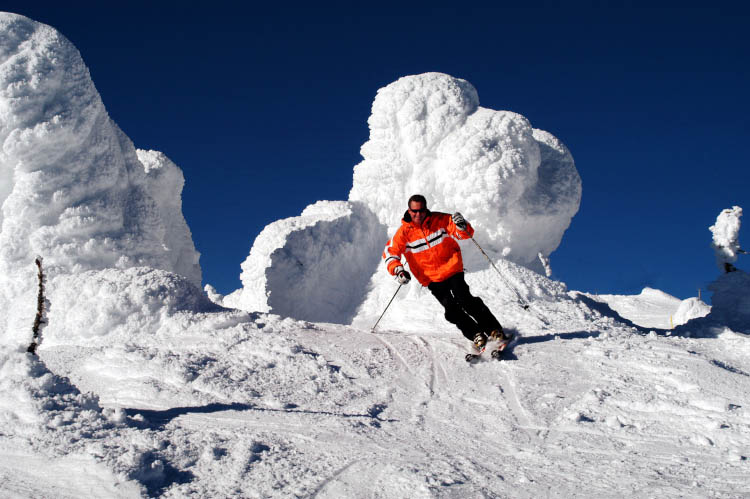 If you want to make the most out of life, it is best to find a balance. Blending the hot with the cold, the lazy days with the energetic activities and staying at home with going away makes for a balanced life. At Ski Line, we are pleased to say that we already have winter 2019 European ski trips on offer, so if you are the sort of person that likes to make plans well ahead of time, we have plenty that you will love.
Plan your 2019 winter ski trip now
Many resorts open in December of 2018, so there is a chance to get your winter skiing fun started this year but given that the final month of the year is often a busy one, many people prefer to wait until January to hit the slopes. Even though many people money to be tight at the start of a New Year, a chalet with friends or all the family can offer tremendous value for money. Ski Line offers discounts on chalet options for early bird bookers, and there is a fantastic range of resorts to choose from.
Austria is an enticing option for a winter ski trip
Anyone looking for four-star chalet options in France will find destinations such as Chalet Lever De Soleil, Chalet Natalia or Chalet Bayona too enticing to ignore. Perhaps you have Austria in mind for your next European ski trip, and if you do, you are in luck. Chalet options like Chalet Zierlich, Chalet Stilvoll or even Chalet Hattie will be idea for anyone looking to get away at the start of 2019.
Hopefully we will still enjoy more sunny and welcoming days in the UK this summer and autumn, but there is nothing wrong with preferring life to be slightly cooler. If you want to ensure that you enjoy the best conditions for a ski trip next winter, plan it now and give yourself something to look forward to. At Ski Line, we offer an extensive range of winter 2019 skiing holidays and whether you want to book for the whole family or you are keen to enjoy a social trip with people that know how to have a fantastic time, we are here for you.
Get ahead of the game and contact Ski Line to ensure you enjoy the best winter 2019 European ski trip.