Skiing Holiday: What Accommodation Suits You Best?
27th February 2018
At Ski Line, we know that different people and groups have their own requirements for a skiing holiday. One issue that may separate certain people's requests is the type of accommodation on offer, which is why we are pleased to provide a range of accommodation options in our skiing options.
The three main types of accommodation people can choose from when booking a Ski Line holiday include:
Your choice out of these three may depend on your budget, needs, tastes or any combination of these aspects.
Chalet
A chalet is an excellent option to consider and for many people looking to enjoy the finest style of skiing trip, a skiing chalet is their first choice. Some of the key benefits associated with a skiing chalet include:
Suitable when travelling as a family or in a large group
Chalets are commonly located on or close to ski runs and resorts
If you're looking for meals provided for you, a chalet is a great option
Chalets will have employees on hand to aid and provide guidance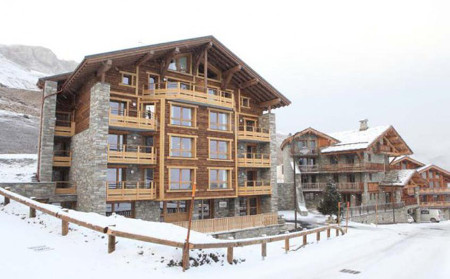 While chalets offer a sense of luxury that other skiing accommodation options don't, your circumstances may help you to stay in a chalet for a reasonable price. Staying as a group can help lower the cost of staying in a chalet per person, and for groups or families, this is an ideal way to stay when enjoying a skiing holiday.
A chalet holiday often places you in the heart of the action, which is the case for skiing and the night-life. A chalet break is ideal if you want the comfort that comes from having your meals prepared for you and for having team members on hand to offer support and guidance if you require any help,
Hotel
Most people will be familiar with what is on offer from a hotel, and there isn't much difference to a hotel in a ski resort compared to a hotel near a beach or located in the heart of a city. There is a sense of freedom with a hotel but equally, you can benefit from a cleaning service, some hotels will have a restaurant you can dine at (or take breakfast) and room service may be available.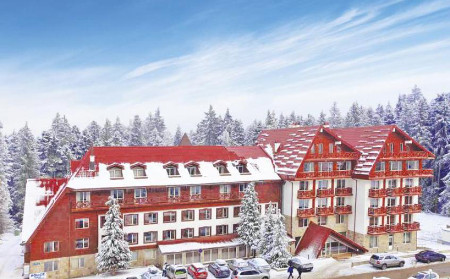 Hotel iglika Palace (3 Star), Borovets
Some of the main benefits of booking a hotel with a ski holiday include:
A hotel can be more affordable than a chalet
There will be staff on hand to help you
Most hotels have restaurant facilities and room service options
Some hotels will have gym, sauna and spa services
If you are looking for a sense of freedom while knowing that there will be people available to help you if required, booking a hotel break as part of your skiing holiday makes sense.
Apartment
With an apartment, you can come and go as you please, you can make your own meals, you can make as much noise as you like, and it is virtually a home from home. You won't have people waiting on you hand and foot, and you'll need to resolve problems yourself but if you like taking care of yourself, an apartment is a fine option when booking a skiing holiday.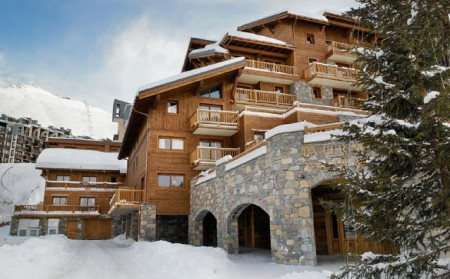 La Ferme du val Claret, Tignes
The two most prominent features on offer from an apartment are:
Total freedom
The ability to make your own meals, saving money or catering to tastes
Depending on the style of apartment you book, you may find that this is an affordable option.
No matter what type of accommodation you are looking for with your skiing holiday, Ski Line can help you find your ideal setting.