Ski Line Nominated For World Ski Award 2017
5th June 2017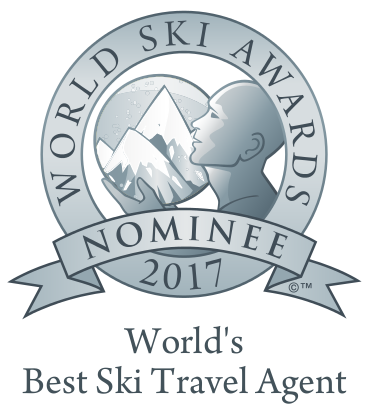 We are delighted to have been nominated for another award, this time it's the World Ski Awards, we have been nominated with 20 other leading ski specialist travel agents from across Europe.
It's the first-time Ski Line has been nominated in this awards which is now in its 5th year. Since 2014 the same travel agency in Italy seems to have won the Best Ski Agent Award. This year there are several British ski agents in the running, some of which have been nominated before.
We understand that public voting opens on the 2nd June and the agency with the most votes wins, so as one of the smaller agents, we might not have enough clients to secure a win for the Ski Line team. But we are nevertheless delighted to have been nominated.
Winning awards is always a pleasure for the ego, but we measure our success by the feedback from our clients, which since 2013 has achieved a 100% positive feedback, something none of our competitors have ever managed to achieve or even get close to achieving.
We offer skiing holidays from over 200 different ski holiday suppliers, where our biggest competitor offers just a choice of just 80. When searching the market for the best deals, isn't it nice to know that your travel agent is looking at the whole ski market, not just from a limited selection.
A good ski agent needs great staff, ours have on average been working in the ski holiday business for over 16 years. We won't employ an ex-ski chalet host to recommend which skiing holidays you should be booking, seriously what will they know, where to buy cheap beer perhaps.
Ski holidays are expensive purchases, if you didn't replace your car or move house, a holiday might be one of the biggest purchases of the year, don't leave it to chance, book with an agency that keeps winning awards and constantly delivers a great service. Book with Skiline.co.uk.
Please vote for us in the World Ski Awards via this link