Ski chalet holidays for next season? Book now and be prepared to pay a little more next winter
15th January 2019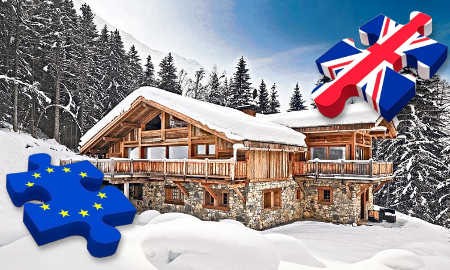 Brexit has affected one type of skiing holiday over all others. The catered ski holiday concept which has been popular with British skiers for 30 plus years. Firstly, it's cheaper than staying in a hotel and for many, it's simply more fun too.
But the "B" word has caused ski tour operators to fret over a little known European directive which allowed member states to post UK workers to work in Europe. In the case of a catered ski chalet holiday, this meant that a gap year student, was earning less than minimum wage, but with accommodation and a free lift pass. Everyone was happy….. Well perhaps not! The hoteliers have long envied the fully booked ski chalets knowing that the tour operators undercut them because of their "cheap" labour costs.
The other issue is the number of hours chalet staff work, many do more than the permitted 35-hour week. Consequently, many chalet operators are cutting back on the duties performed by staff in order to comply with the local regulations. Some now only serve evening meals on 5 nights, others are buying a cake for tea rather than staff baking it freshly.  The only other option they have is to double up on staff, with all the additional costs that would bring…….
For skiers who like sharing a ski chalet with friends or family, one thing is very obvious, that there will be fewer ski chalets available as a readymade package holiday. Hotelplan, one of the biggest players in the chalet business with brands such as Inghams, Ski Total and Ski Esprit have cut back chalets dramatically in the past two years and are offering 23,000 fewer chalet holidays than they did in 2016.   With this in mind; we are advising our clients to book ahead to secure the best ski chalet deals as there won't be enough supply to meet the demand.  Other chalet operators have made similar cuts.
Independently run ski chalets seem to be a little more bullish about how Brexit will affect trade, most are still offering food 6 nights a week and Skiline are offering a wide choice of independently run ski chalet holidays. These chalet holidays won't include flights, but transfers are sometimes included.
What are the alternatives to a ski chalet holiday?
Think all inclusive! Skiers who like to stay in chalets like the value for money and the social side of a catered ski chalet holiday.  Our clients love the Club Med concept a ski holiday that on paper looks expensive, but because everything is included, most skiers find the overall cost of the holiday is actually £100's cheaper than a chalet holiday!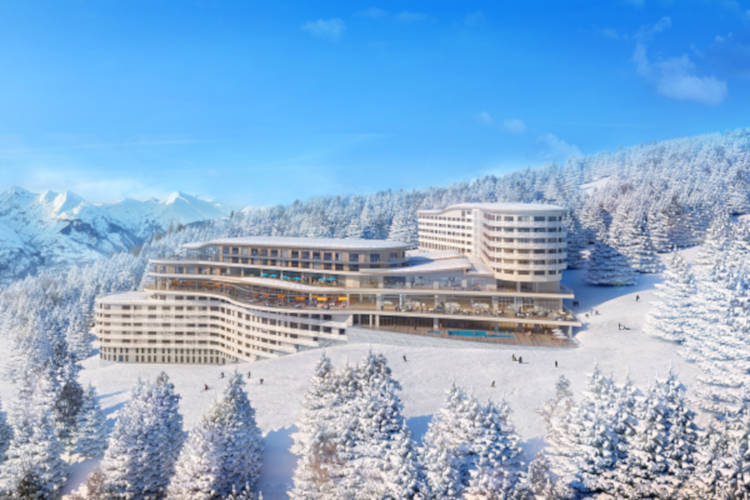 Factor in the cost of a lift pass, which in the three valleys is now over €300, ski lessons, or an off-piste guide for a full day isn't cheap but is included on a Club Med skiing holiday. Lunches, snacks, and all your drinks are included, so if you ski in the group, no need to worry if it's your turn to by a round of drinks!
Club Med has opened a new hotel or upgraded at least one of its ski resorts every year recently. They are building ski in ski out hotels in ski resorts you will want to try and for groups, the discounts are very attractive.
Club Med release prices for their all-inclusive skiing holidays on the 23rd January with a guaranteed 15% saving, with Brexit and probable sterling fluctuations an all-inclusive skiing holiday is probably a very good idea, especially as Club Med has a NO SURCHARGE GUARANTEE!