Why a catered ski chalet is the best value when booking a last minute skiing holiday
28th December 2016
If you are planning on booking a last minute skiing holiday this winter, booking a ski chalet could be just what you are looking for.  At Skiline.co.uk we have over 1200 ski chalets to choose from!
Our prices start at just £399 per person and that includes flights, transfers and a bed in one of our catered ski chalets, that's only £57 per night!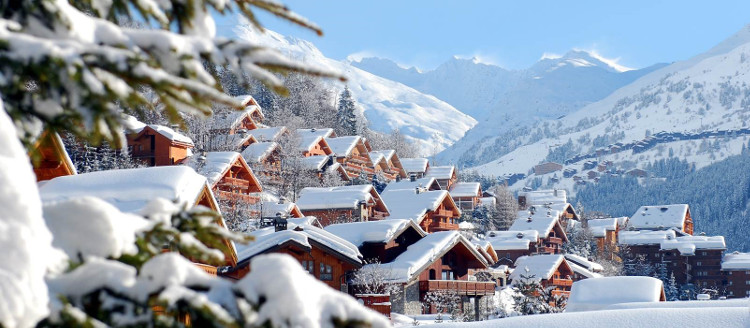 A catered ski chalet package holiday includes the flights, transfers, your accommodation and food. The price you pay will be determined by several factors!
• How many ski chalets are still available on the date you want to travel?
• The number of flights still available
• The demand from other holidaymakers, often affected by the snow conditions
To get the best deals, try to be as flexible as possible, be prepared to use a different airport if your local airport has limited flights, this will be reflected in the price you pay.
Try to be flexible on the dates you can travel, by skiing a week later or earlier you could save £100's on the cost of your holiday.
Be prepared to compromise on your choice of ski chalet holidays, there is little point in trying to book a ski chalet for 10 people that's located right on the slopes with a hot tub and sauna, if you can only travel this weekend. The best ski chalets will have been booked last summer by groups who had been offered group discounts to encourage them to book. Generally speaking, we are selling the last few beds in catered ski chalets at the last minute and once a ski chalet has been reduced, tour operators will no longer offer group discounts.
Be flexible about your choice of ski resorts, one of the benefits of booking a last minute ski trip is that you know what the weather is doing and where the best snow conditions are expected.
DIY package ski holiday
Skiline.co.uk offer a huge choice of independently run ski chalets, often owner run and managed, these chalets aren't available with flights, but sometimes at the last minute budget airlines may still have cheap flights available, so bargain DIY packages can still work at the last minute. By booking car rental instead of an expensive private transfer can save money too.
Buy only from a trusted merchant or Travel agent
At this time of year, those nasty conmen try to trick skiers into booking ski chalets that don't exist.  Never transfer payment directly to anyone unless you have checked them out.
Read online customer reviews, don't book a skiing holiday with a supplier whose clients don't recommend them!
Booking with an ABTA travel agent like Skiline.co.uk should give you a degree of comfort and financial protection.
Related ski chalets blogs from Skiline.co.uk
New Luxury ski chalets in Courchevel
Don't get ripped off when booking your ski chalet this winter
Booking a ski chalet holiday for the 2017 ski season
How to get the best group discounts when booking a ski chalet holiday
Ski chalets ideas in Tignes
Top 5 ski chalets in Tignes
Independently run ski chalets without flights
Ski chalets for groups in Val d'Isere
How secure is your ski chalet booking?