Its all about the Bass (Snow base)
27th November 2017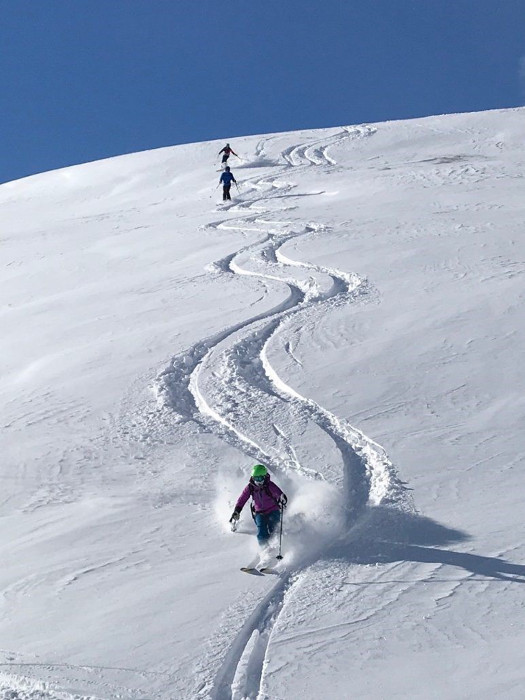 Photo taken on Sunday 26th November 2017 by the team at YSE ski chalets showing what skiers going to Val d'Isere can look forward to!
I gave up trying to forecast the snowfall in the Alps years ago. It will snow when it snow's and after 4 years of dreadful early snow, things are looking a lot better this December.  Many ski resorts across Europe and North America opened earlier than they have in recent years.
What has the ski holiday business excited this December is the snow base.  Early snow, and there has been loads of that this winter, is no good if the ground it falls on, isn't frozen. This year it was and its still very cold now, that snow isn't going anywhere, the snow base is looking excellent!
Some of the most popular ski resorts, St Anton where temperatures this week have barely been above -5 and in Val d'Isere where temperatures have been below -7,  have a deeper snow base now than they have had since at least 2009! This is great news for skiers, so that no matter when you plan to ski in 2018, this season will probably go down as a great winter.
If you still haven't booked your trip or fancy getting out early, there are some excellent last-minute deals available with a week's stay in a catered ski chalet starting at around £299 with a flight included. That's less than £43 per night, with travel, a bed and food. Or you could stay somewhere "really" nice for less than £100 per night.
This December is a time to grab a ski deal. Contact the team at skiline.co.uk to grab a great deal!