Finding out you are pregnant is normally wonderful news but if you have a ski holiday booked, is it safe to ski when pregnant? Or is a ski holiday completely out of the question?
Many skiers dread the thought of missing out on a week in the mountains, if you are pregnant, here are some things to keep in mind.
Can I Go Skiing When Pregnant?
If you are a complete beginner, learning to ski and pregnancy don't mix. Falling is part of the learning process of skiing.
However, if you already know how to ski there's no one rule that applies to everyone, it's all about what makes you feel comfortable. It can be perfectly safe to ski when you're pregnant.
The NHS does recommend taking caution – especially if you're between 4 and 13 weeks, when the baby is in the important development stage of growth.
The principal risk is if you fall over or perhaps more worryingly if someone skis into you.
It's best to pick a quiet time of the season to go skiing, early season before Christmas or towards the end of the season would be ideal. Sticking to the emptier slopes with fewer people will help to reduce the risks of on-piste collisions.
Don't feel compelled to go skiing every day, ski for shorter periods and take more breaks.
Try Non-Skiing Activities
If you decide to skip the skiing, there are still loads of other activities you can enjoy in a ski resort – such as snowshoeing, sleigh rides, swimming, or joining your friends at mountain restaurants which can be reached by cable cars and hence enjoying the views too.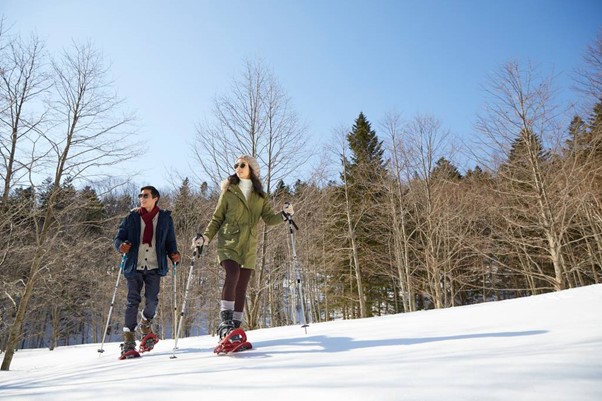 Are There Any Health Benefits?
Exercising while you're pregnant has plenty of health benefits – and exercise doesn't get more fun than skiing.
Keeping up your fitness levels can help prevent many of the symptoms associated with pregnancy such as back pain, swelling of joints and bloating.
Strengthening your core muscles and joints can also help your body handle the extra weight of a baby. Additionally, being in the fresh mountain air can boost your mood and even help you sleep better.
Tips for Skiing Safely While Pregnant
Go early in the season, or later in the ski season when it's less busy, slow down your skiing speed from your normal speed and have plenty of space between you and other skiers to pass to take it easy on the mountain.
You might feel more tired than usual, so cut down the hours you spend on the slopes and stop whenever you need a break.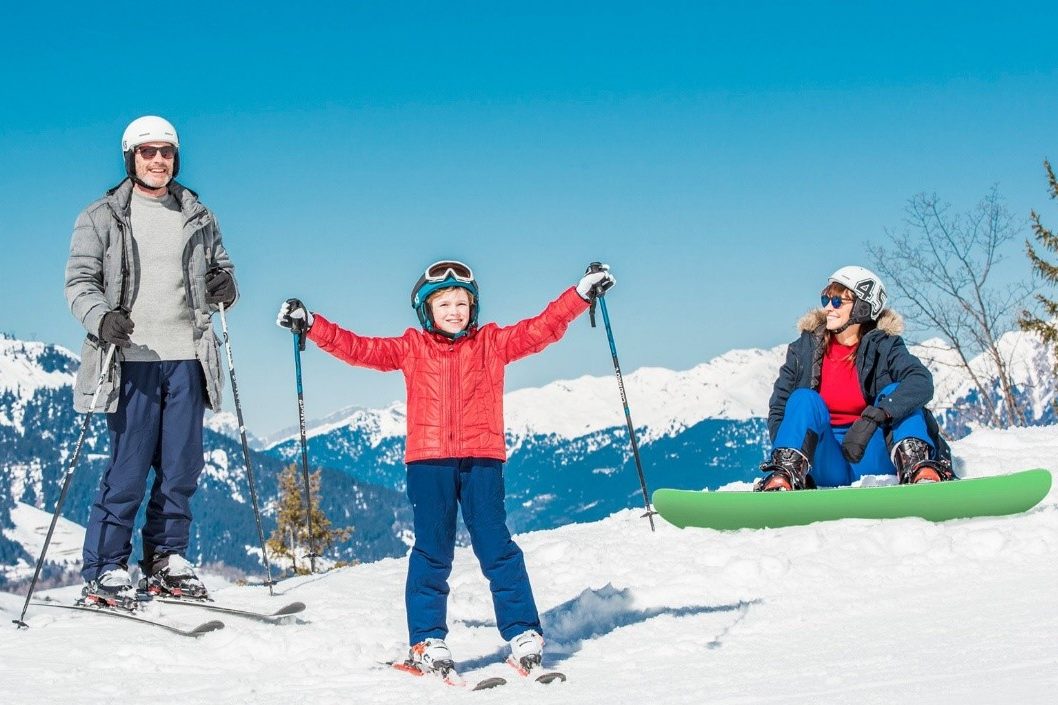 Stay Warm and Drink Plenty of Water
Listen to your body and make sure you feel comfortable and confident before strapping into those skis.
And of course, if you're planning on going on a ski holiday when you're pregnant, it's always advisable to speak to your doctor or maternity team first.
Some of the Potential Risks of High Altitude to an Unborn Baby
High altitudes can pose some risks to unborn babies, particularly if a pregnant woman is not acclimated to the elevation. At high altitudes, the air contains less oxygen, which can make it more difficult for both the mother and the developing fetus to get enough oxygen. Give your body time to adjust to the new altitude and less oxygen. Generally speaking, this is more of a concern in the USA's higher ski resorts, like Breckenridge, which is located at an incredible 3,914m, that's nearly twice the height of the highest ski resorts in Europe. On first arrival in Breckenridge, even two flights of stairs can be a challenge for even a fit skier.
Some of the known high risks to an unborn baby at high altitude include fetal growth restriction caused by reduced oxygen levels which can limit the number of nutrients and oxygen that reach the fetus.
Preterm labour: High altitude has been linked to an increased risk of preterm labour, which can lead to complications for both the mother and the baby.
Hypoxia: If the baby doesn't get enough oxygen, it can lead to a condition called hypoxia, which can cause brain damage and other complications.
Miscarriage: Some studies suggest that high altitude may increase the risk of miscarriage, particularly in the first trimester. In European ski resorts, this isn't such an issue, but it would be good advice to avoid the very highest peaks when pregnant.
Finally, it's important to remember that 1,000's of babies develop, are born, and live in the mountains and ski resorts so don't be put off going to the mountains whilst pregnant.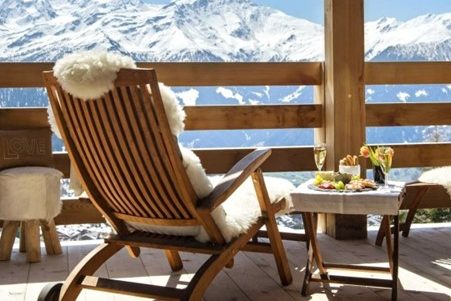 What Type of Accommodation Is Best During Pregnancy?
If you decide to ski, ski convenience should be a priority. Avoid staying anywhere that requires a crowded bus to reach the ski lifts. Ski in/ski out hotels and ski chalets are ideal, most ski resorts have hotels and ski chalets that are perfectly located close to the lifts or ski slopes.
A hotel with a spa is ideal, but check the opening times, some spas in ski resorts are closed until the afternoon when most guests want to use them. The benefits of swimming while pregnant are well documented. But avoid the temptation to jump in the hot tub if there is one. You are likely to feel warmer than usual while pregnant, this is caused by hormonal changes. When you use a sauna, jacuzzi, hot tub or steam room, your body is unable to lose heat effectively by sweating. This means your body's core temperature rises. This can cause fainting and dehydration and therefore saunas and hot tubs are not recommended at all.
Club Med's ski resorts are excellent many offer classes such as yoga and keep fit. The all-inclusive menu at Club Med provides lots of healthy options and non-ski activities.
Some catered ski chalets are perfect for a relaxing, pick a chalet with a south-facing balcony and one that's bright and sunny in the day, for late starts and early finishes.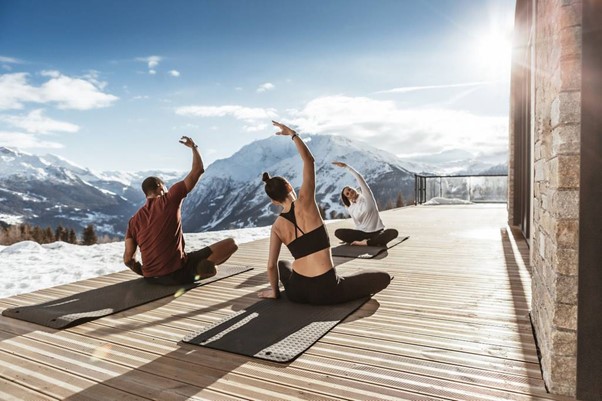 For help and advice on suitable accommodation for your next ski holiday, speak to the experts at skiline.co.uk on
020 8313 3999