Half Term 2019 Ski Trip – Book Today
29th November 2018
Even though many people start a New Year with great intentions, January is often a difficult month to make it through. The weather is miserable, many people want to lead a healthier lifestyle after a month of partying in December and money is often tight for a few weeks. This means some people will feel a bit blue or low at the beginning of the year, which is more reason to ensure that you have something to look forward to.
Nothing makes people smile or feel optimistic like a holiday and if you are a ski-loving family, it may be that you want to book a family ski trip as soon as you can for 2019. Therefore, the best time for you to look ahead to could well be the half-term holiday. This comes in February so while it ensures that you must slog through January, it means you don't have too long to wait until you can get a break.
Check the relevant half-term dates
The English half term dates fall in February for 2019, with the holiday running from the 18th of February through to the 22nd of the month. In some parts of Wales, the half term week is the same week but in other parts, it is the following week. Schools in Scotland and in Northern Ireland don't get a full week in February, only a couple of days, but there may still be a chance for families to book a mini ski break at this time.
Find a half-term ski destination the whole family will love
At this time of year, you still have plenty of choice and options to consider when looking for a ski holiday. The season in Europe doesn't really wind down until March, so this is the ideal time to make the last of the ski season before people start focusing on summer activities and trips. No matter what sort of ski holiday you are looking for in the half term holidays of 2019, Ski Line has you covered, so get in touch.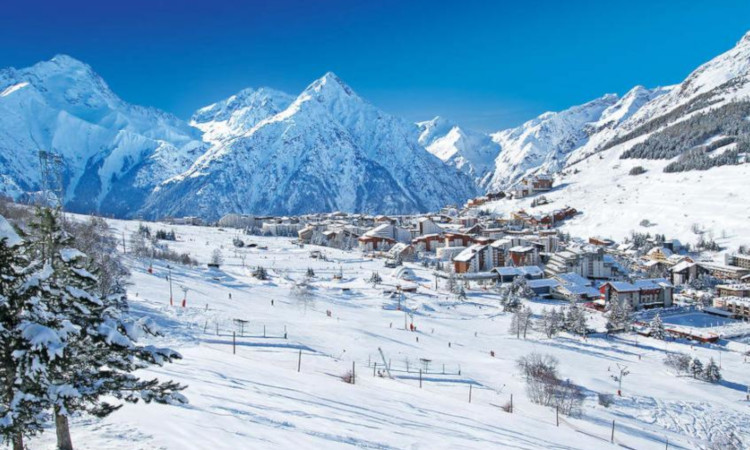 As you would expect, France is a popular destination for the half-term holidays. The fact that some of the best ski resorts in Europe are located so close to the UK minimises travel time and disruption. When you don't have a lot of time to enjoy a break, you want to make the most of every moment, and some destinations are more convenient than others.
Of course, if you don't have kids and you are looking for a quiet break without paying over the odds, pay attention to the half term dates and then book a holiday in the other weeks of February. It is natural for holidays to cost more during the school holidays, such as the added level of demand for trips during this time, but this creates opportunities for people to get away at a quieter period and for less money. No matter what your circumstances are, you will find that Ski Line has everything you want if the half term holidays impact on your ski plans for 2019.