Find The Ski Deal That Sees You Take Off In Style
3rd October 2018
You may think that people booking a skiing holiday all want the same thing, a great ski resort. However, there are diverse types of skiers and there are many different components that go into making a tremendous ski holiday. At Ski Line, we are pleased to offer a range of ski deals aimed at helping our clients have a brilliant break, but we know that some breaks and deals are more popular than others.
When it comes to deals, there is almost universal agreement about a lower price being better. This shouldn't be a surprise because if we can save money on a holiday, or anything, it is a great outcome. Not everything comes down to price and of course, value for money is a different thing from a lower price but at Ski Line, we like to think that we have ski resorts for every budget and every set of requirements.
Find the type of slope that is ideal for your needs
It may be that the type of slopes on offer are the most crucial factor when booking a ski holiday. If you are a novice skier, you want beginner slopes and maybe even resorts with classes and lessons to help you hone your skills. If you have plenty of experience in hitting the slopes, it will be intermediate or advanced courses that leave you feeling excited about the challenges that lie ahead.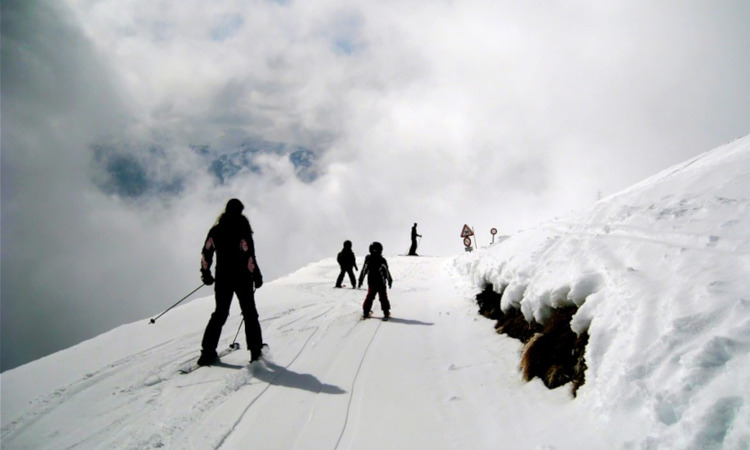 Of course, many people travel in groups or in families, and this can result in finding a resort that offers a range of ski slopes. Knowing that everyone can ski at their required level and then congregate together away from the slopes is a great comfort when planning a social holiday. For many people, a break is an ideal chance to get together with loved ones and in this regard, a ski holiday is no different from any other break.
The right type of accommodation is essential in booking your ski trip
Therefore, the style of resort or accommodation is likely to have an impact on whether a deal is suitable or not. Some people prefer the freedom that comes with a chalet while other groups want everything taken care of for them, so a hotel is likely to be much more appealing. Our range of deals covers the full range of accommodation options so whether you are happy to find a deal that saves money, or which will cater to your every need, you are in luck. Whether you prefer full board, half-board or self-catering, ski holidays give you a chance to unwind and relax in the manner that suits you best.
As well as offering a strong selection of holidays in Europe and beyond, Ski Line offers a deal of the day. Some people like to deliberate over their ski holiday, but some people like to be captivated by an offer and make a booking there and then. You'll notice that there are different personality types on the slopes, some people are cautious while others are impulsive, and it is the same when booking a ski holiday.
No matter what type of personality you have, you'll find that Ski Line has a deal that is right for you, so get in touch.