The collapse of Low-Cost Holidays last week is a warning to all holiday makers
27th July 2016
The last major collapse of travel company was after Goldtrail when into liquidation in 2010 after, allegedly the owner and maybe others emptied the company bank accounts and fled the country. It was a major failure of around £20 million but because Goldtrail held an ATOL licence the clients were repatriated or received a full refund.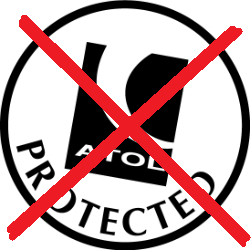 That won't be the case after Low-cost holidays collapsed last Friday as the business was moved overseas to Poland and Mallorca so as avoid having to obtain an expensive ATOL bond.  Instead, it opted to be bonded under a Spanish scheme which if the rumours are correct has a pot of just €50,000, meaning consumers won't get anything back!
Back in 2013 when there was a great deal of fuss being made by the travel trade about the protection afforded to consumers when travel companies relocate to avoid bonding issues and perhaps Tax too, the founder of Low Cost said back in 2013 when interviewed by the press when he said…
"What we have done is completely legal and all our customers are fully protected under the European Package Directive with the full support of the Balearic Government. We have the maximum bonding available under Spanish law and comply fully with EEC legislation and we believe and support all the moves towards European harmonisation."
It's very "unusual" for a holiday company to collapse in July when all the money for July, August and September, money from holidays should have been in the bank and we will be watching with interest to find out what went wrong.  We understand that the company is blaming the Brexit vote, although this seems a little early for a business with £700 million turnover to have been affected.
We have no sympathy!
We are beginning to lose sympathy with consumers who continue to book holidays without looking for an ATOL or some form of financial protection. Many of the latest holidaymakers have turned to crowd funding in the hope of securing another holiday, perhaps next time they will look for an ATOL number or book through a reputable ABTA travel agent.
This isn't just an issue for summer holidays, many smaller chalet and specialist ski holiday companies neither have an ATOL or any method of protecting consumer's funds. Why would anyone pay for something months in advance without thinking, what if the company goes bust?
#NO, ATOL DON'T BOOK IT!