Cannabis trade keeps Breckenridge high
20th March 2015
Last year the state of Colorado surprised many by relaxing the laws around Cannabis, Amendment 64 which set the frame work for the legalisation of Marijuana in the state of Colorado.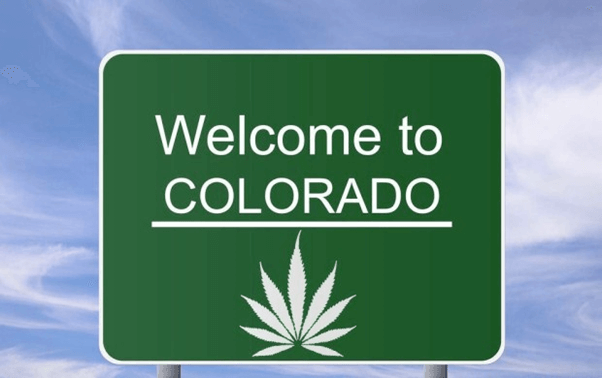 Adults over the age of 21 who are residents in the state can now legally purchase up to one ounce (28 grams) of Cannabis for personal use from specialty marijuana dispensaries and grow up to six marijuana plants in their homes., but selling marijuana without a license, purchasing marijuana from a party who is not licensed as well as public use of marijuana will remain illegal.
Caitlin McGuire who owns and manages Backcountry Cannabis Co, one of three licenced dispensaries in Breckenridge said, "Visitors from the UK or anywhere out of state are restricted to purchases of just a quarter of an ounce (7grams) at a time". Backcountry Cannabis offers a range of cannabis based products including cannabis flowers, (Skunk) solid cannabis (Hashish) and cannabis infused food and drinks.

It is well know that the hotels in The European city of Amsterdam enjoy near 100% weekend hotel occupancy due to the cannabis holiday market, since it was decriminalised in 1979. Amsterdam might well be able to fill its hotel rooms when the tulips are flowering in the spring, but it's the coffee shops licenced to sell cannabis that fill its hotel rooms the rest of the time. It's estimated the drugs trade in the Netherlands is equal to 0.5% of the country's GDP and brings in over 1. 4 billion Euros to the Dutch economy each year.
For the uninitiated, 420 is a code or slang term for cannabis smoking, it came about after a group of school kids in California would meet after school at 4:20 in the afternoon to smoke weed. In the USA April 20th is now Cannabis day when groups advocating the legalisation of cannabis hold events up and down the country.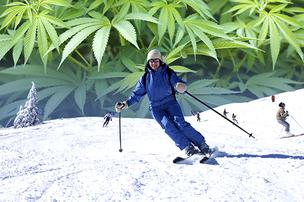 So could Breckenridge be the next cannabis holiday destination? Last week we had our first enquiry for a "420 friendly ski holiday" by a group of British students. This group wanted to book a ski chalet for a group of 8 guests, top of their wish list was to be able to smoke both around the chalet dining table and in the chalets hot tub. We couldn't find a single holiday company from our normal sources that would allow this. However we had been able to find a couple of condos that advertise for just this on Airbnb. Including a rather fancy condo 1.5 miles from the centre of Breckenridge with 4 bedrooms sleeping 9 people complete with hot tub available for 8 nights for £2532. The owners didn't want to speak to us when we asked for a comment.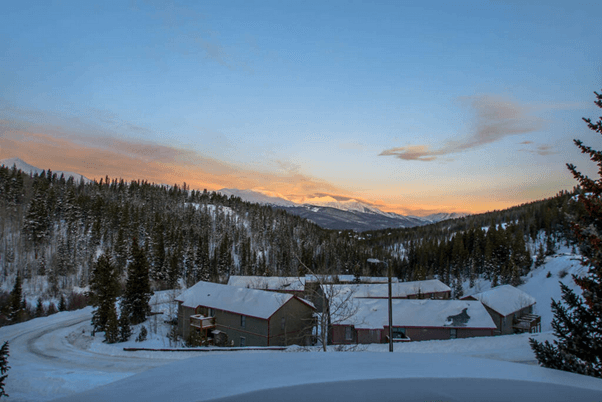 Not everyone in Breckenridge is happy about the change in the law. Vail resorts UK representative Roger Ainger said, the last thing we need on the slopes is stoned skiers and snowboarders on our slopes. He pointed out all Vail Resorts hotels and condos do not allow smoking of any kind, either on premises or even on balconies. He points out that marijuana continues to be illegal under federal law. Our four Colorado ski resorts – Vail, Beaver Creek, Breckenridge and Keystone – are on U.S. Forest Service land. Possession and consumption of marijuana on USFS land is illegal under federal law.
Vail Resorts has a zero tolerance policy towards skiing or riding under the influence and does not permit the consumption of marijuana in or on any of its lifts, facilities or premises under its control. We are communicating with our guests and the community verbally, through signage, our websites and through social media. Employees have been provided with cards to hand out to guests and to assist in explaining that marijuana use is in fact still illegal on our resorts. We are also working with local law enforcement and the U.S. Forest Service to enforce the law and will confiscate passes from those who are not complying with the law. In addition, there is "no smoking" of any kind (tobacco, marijuana or e-cigarettes) permitted in any of our owned and operated facilities, including restaurants, lodges and hotels, and we will continue to enforce that policy."