How to avoid the single room and empty bed supplement catch!
17th February 2017
The heart-warming ski buddy story of Bob and Alan
I'll start my blog with a story……. It was back in February 2012 when my long standing client Bob Campbell called me up as he normally does at this time of year to ask about late deals for his annual ski trip. However, he had a problem – his usual skiing buddy was unable to ski and he was shocked at some of the empty bed charges that were being quoted and needed to find a way to get his costs down. The week he wanted to travel had sold pretty well and all of our single rooms that we have to choose from had long since been sold so we had a bit of challenge on our hands.
I gave Bob a selection of deals and he said he'd go away and think about them and we agreed that if anything else came on the books that I will give him a call straight back with anything suitable.
Well, I'd literally just put the phone down to Bob when just 2 minutes later I had a call from another man, a new client, Alan Penhallow who was looking for exactly the same thing. I knew that there was a perfect solution for both of them but had to broach the subject carefully!
I chatted to Alan about male share rooms and told him that I'd just been speaking to a long standing client of mine who was in exactly the same predicament. I said 'it's only a suggestion but…….it may work for you both and bring the price down for both of you! why don't I have a quick chat to Bob to see if it's something he would be interested in doing and if so I'll give him your number and you can have a quick chat?!'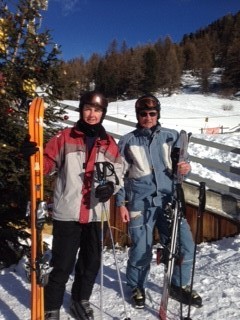 I explained to Alan how long I had been booking Bob for (probably at least 10 years) and that he was local to our office and that they were probably looking for the same thing out of their ski holidays and this did the trick, Alan liked what he heard and asked me to contact Bob to get the ball rolling….they chatted on the phone and decided that they'd take the plunge and go on holiday together………this was the start of a beautiful skiing friendship which hopefully will go on for many years to come!
We ended up saving each gentleman about £300 each and it must have gone well as they went on this initial trip to Lech together in 2012 and have since been to Gressony in Italy and have just confirmed to go to Cortina this year too.
Ok so that was a lucky break for 2 guys that happened to call me within a few minutes of each other – I've been known to do this at other times too, however, if you are not as lucky as they were I have plenty of other suggestions for you to avoid the single room or empty bed charges….read on…………..!
Book Early if you want a single room!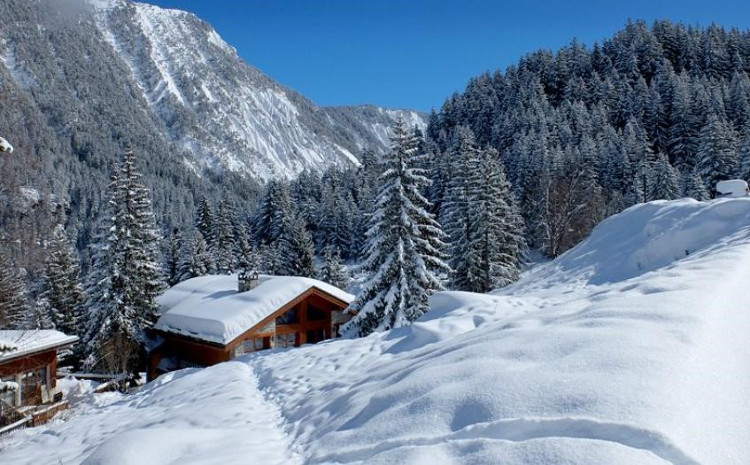 As you can imagine there are only a limited number of single rooms available in each resort. Often chalets won't have a single room at all, and hotels just have a small handful. With this being the case if you only want a single room and nothing else will do, don't wait until the last minute to book, as they will almost certainly be gone! Always book early to ensure you have the exact room you want in the resort you want.
Chalet Rikiki in Courchevel 1650 has a two ensuite of single rooms and is one of my favourites as the ski in and out location is superb.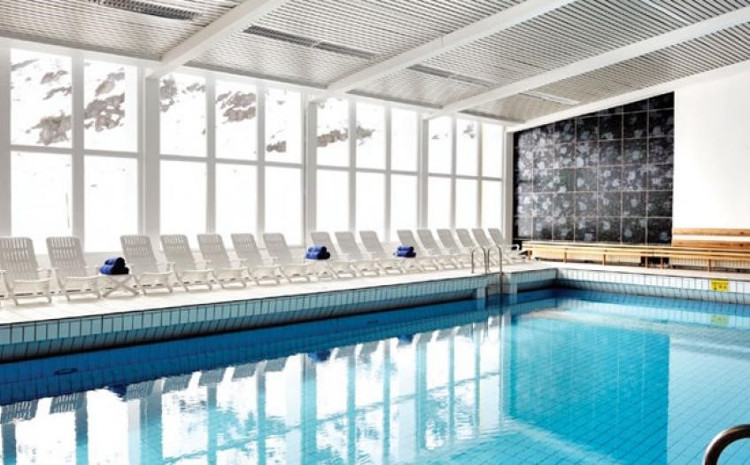 The traditional Chalet Hotel Montfort in Lech has a great location and a single room, or Chalet Hotel St Christoph with a pool in the same Arlberg ski area has single rooms and comes in at a good price for ski in and out in this region.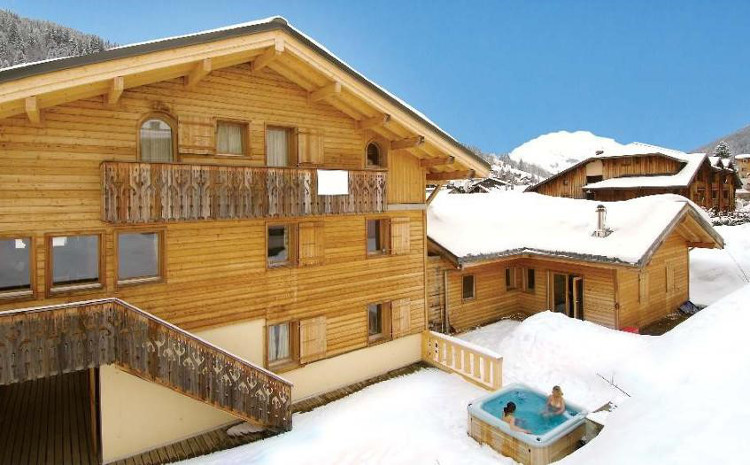 The Chalet Monet in Les Gets with its outdoor hot tub and only 1-hour transfer from Geneva has a little bunk room with shower WC and balcony which you can have for sole use too. Sleeping 22 it's a good size to share with others so you'll be sure to find some skiing buddies there.
Chalet Cherrier in Val D'Isere has a single room and a sauna too!
Male and female Shares
If you don't mind sharing a room with someone you don't know we have a very small number of tour operators who will book you in to one of their chalet hotels on a Male of Female share basis. Where possible they will try to marry you up with someone of a similar age too. In the evenings for dinner there will be social tables so that all single travellers will eat together so that you won't be the norman no mates in the corner sitting on your won (unless you want to that is?!)
Solo Weeks
Some of our tour operators offer SOLO weeks offering no, or reduced supplements for single travellers. Call us early to find out when and where they are. They are usually held in Les Deux Alpes in the Chalet Hotel Berangere or in Courmayeur, Italy in the Chalet Hotel Cristallo.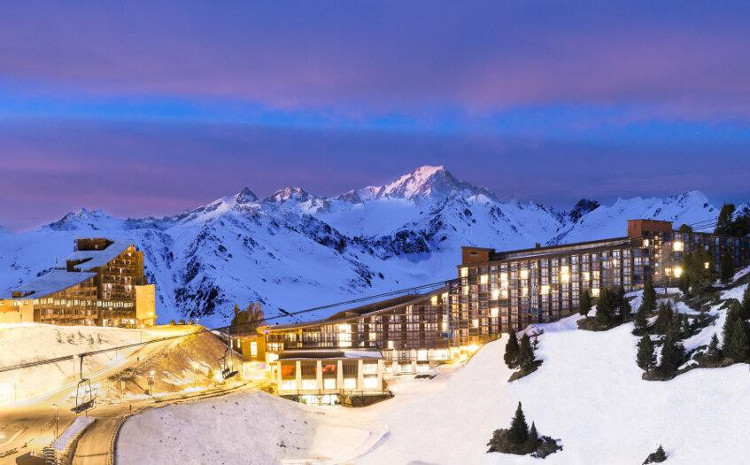 Solo weeks make sense as you will meet up with fellow solo travellers, you will also have shared dining too.
Club Meds no single supplements in All Inclusive hotels
Club med also offer certain resorts with no or reduced single supplement on particular dates. These include Les Arcs Extreme, which is one of their adult only hotels, Aime La Plagne, Chamonix and Alpe d'Huez to name just a few. Many of their hotels across the alps also have single rooms available too.
As Club Med are all inclusive you will also have lessons or ski guiding included all day every day where you will get to meet fellow guests within the hotel making it the perfect way to socialise later on for après ski. At Club Med, you will also have the choice of dining alone or you can mix on shared tables where Club Meds GO hosts will join you for dinner.
CATERED SKI CHALETS AND CHALET HOTELS WITH SINGLE ROOMS OR MALE/FEMALE SHARE ROOMS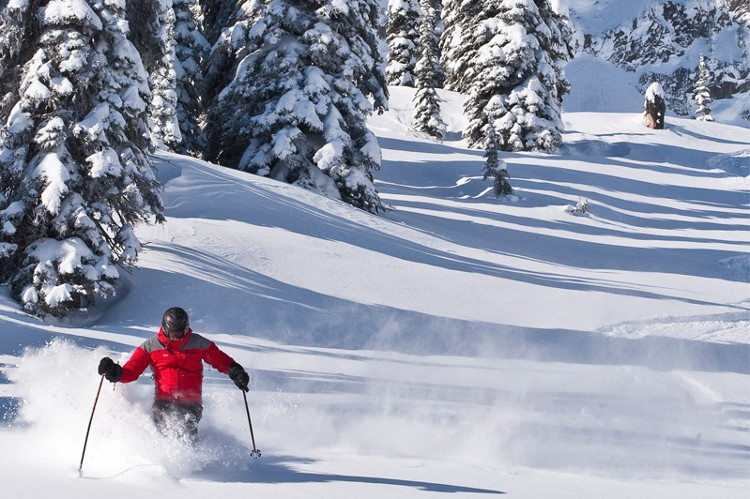 France
Chalet Vieux Logis, Alpe d'Huez
Club Med Alpe d'Huez
Chalet Cascades, Courchevel 1650
Club Med Les Arcs
Chalet Hotel Christina, La Plagne (male/female share rooms)
Chalet Hotel Berangere, Les Deux Alpes (male/female share rooms)
Chalet Elodie, Meribel
Chalet Hotel Aiguille Percee, Tignes (male/female share rooms)
Chalet Hotel Tarentaise, Mottaret (male/female share rooms)
Chalet Hotel L'Ecrin Du Val Claret, Tignes (male/female share rooms)
Chalet Marilyn, Tignes
Chalet Arktic, Tignes
Austria
Hotel Alpbacherhof, Alpbach
Hotel Riml, Hochgurgl
Hotel Haldenhof, Lech
Chalet Hotel Montfort, Lech
Hotel Bellevue, Obergurgl
Chalet Rosanna, St Anton
Chalet Hotel Rosanna, St Anton (male/female share rooms)
Hotel Erzburg, Zurs
Italy
Hotel Evaldo, Arabba
Hotel Bellevue, Canazei
Hotel Dolomiti, Canazei
Hotel Piccolo, Canazei
Hotel Serenella Cervinia
Chalet Hotel Cristallo, Courmayeur (male/female share rooms)
Hotel Col Alto, Corvara
Hotel Monte Sella, Kronplatz
Hotel Teresa, Kronplatz
Hotel Gran Bosco, Sauze D'oulx
Banchetta hotel, Sestriere
Hotel Cristallo, Sestriere
Switzerland
Chalet Mazot, Zermatt
Hotel Seehof, Davos
Hotel Sport, Klosters
Hotel Monopol, St Moritz
Club Med All Inclusive St Moritz
Hotel Bristol, Saas Fee
Hotel Wengenerhof, Wengen
Hotel Perren Zermatt