February Ski Deals 2017
February Ski Deals 2017
GETTING THE BEST FEBRUARY 2017 SKI DEALS
February, although cold, can often be a month of high snow falls and sunny days. Its best to book this month early whether you want a half term holiday date or not, as it's a very popular time of year for ski package holidays. The first week of February is often cheaper than the others as it does not tend to fall within the main school holidays.

The remaining weeks get booked up earlier and earlier every year as family skiing holidays are very popular in the various half terms. The top 10 resorts tend to get booked up most quickly and ski in/out chalets are highly sought after too for half term skiing holidays.

Many skiers will require a holidays with childcare and chalets for groups so it's best to contact us up to a year in advance if you need to go in the February half term weeks, however don't hesitate to contact us for a late booking as we may be able to help.

Ski holidays in Italy do tend to be at more competitive prices than ski holidays in France or elsewhere in Europe, so if you are on a budget our experts may be able to help you find the deal you are after. Despite being at a lower cost than other skiing destinations, skiing in Italy is no less prestigious. Resorts offer group deals and family skiing offers. What's more, you might find some places still offering reduced rates on ski passes and lessons - although in the half term this will be a rarity.
You may also like to see our package ski holiday deals in December, January, March and April. Or how about joining us on our end of season ski trip.
All so see our ski deals on Peak holidays dates such as Christmas, New Year, Half Term and Easter weeks for our latest deals and offers.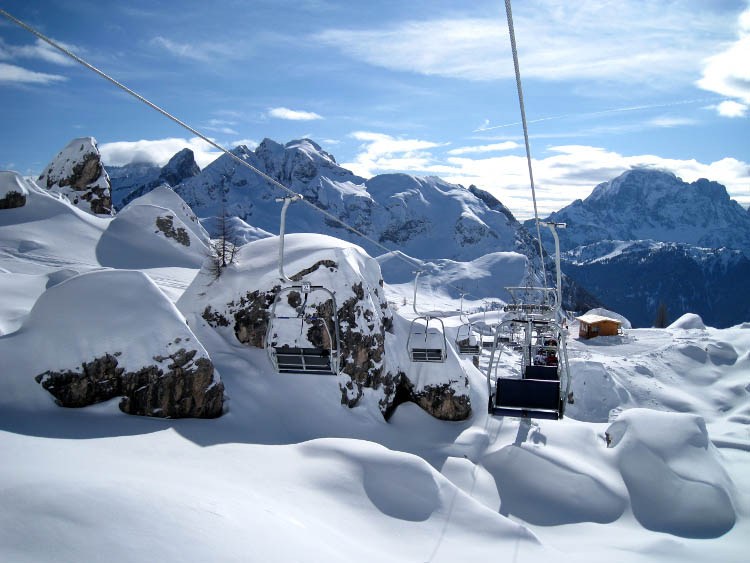 ... Read more