Things to Remember When Taking a Friend on Their First Ski Holiday
22nd November 2016
The Christmas season is always a great time to meet up with old friends. Going on holiday together is a great way to do this and for many, a Christmas ski holiday makes for the perfect adventure. If you are taking a first-time skier along, there are a few things you should remember to make the experience memorable and fun.
You never know, if you organise well, they may want to go on another ski holiday with you next year.
Recommend That They Borrow Their Gear
If this is your friend's first time to try skiing, they may decide after a few days of lessons that the activity is not for them. You don't want your friend to end up with bulky gear that they will never use again. Ski hotels and chalets often let guests borrow equipment, so check to see which ones offer this service. Or, you may want to lend some of your own skiing kit to your friend.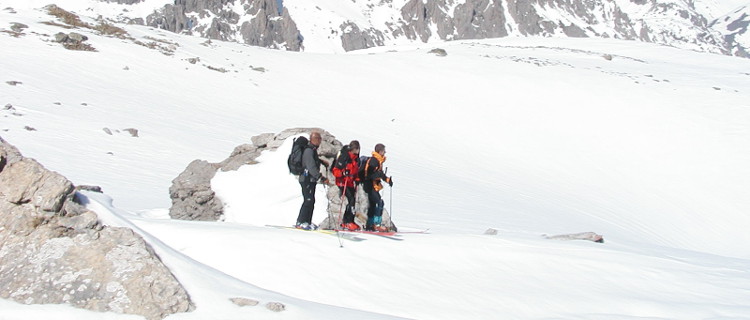 Take Things Easy, And Make Things Easy
You and your friends may get so excited about planning for your holiday that you create an itinerary that is too jam packed. Remember that you have a first-timer with you, and that this is a ski holiday. Go easy on the other activities and focus on the skiing.
Book a catered ski chalet with staff who can guide you through the nursery slopes and other amenities in the area. This way, your friend can take time to explore the area and engage in the activities that are perfect for beginners.
Join Them in Their Lessons
For their safety, your first-timer friend should take lessons before they go onto the slopes. As their companion, offer your support and join them, even if you are already an experienced skier. Doing so will make them feel more at ease and confident when trying out the new activity. You should remember, however, that you are not their instructor, so don't offer side comments or advice that could distract them from their ski instructor.
Ski Line Limited is the trusted holiday agent for thousands of skiers around the world. Every year, we organise accommodation and fun-filled skiing adventures for thousands of people. We offer a wide range of catered ski chalets for guests, including chalets in Val d'Isère, France, Italy, and many other parts of the world.
If you are planning a ski holiday for the festive season, Ski Line Limited is the name to call. Contact us and let us know how we can help you.