Skiplex dry ski slopes goes into Liquidation
18th July 2017
The UK's three Skiplex indoor ski centres are in the process of going into liquidation.
There were no real advance signs of problems for Skiplex, except perhaps that it stopped accepting online bookings and only accepted telephone or visitor bookings.
The three Skiplex centres, at Reading, Basingstoke and Chiswick each contained special indoor ski machines which allow skiers to descend a continually moving artificial surface slope which moves up towards them – a kind of skiing equivalent of a runner's treadmill.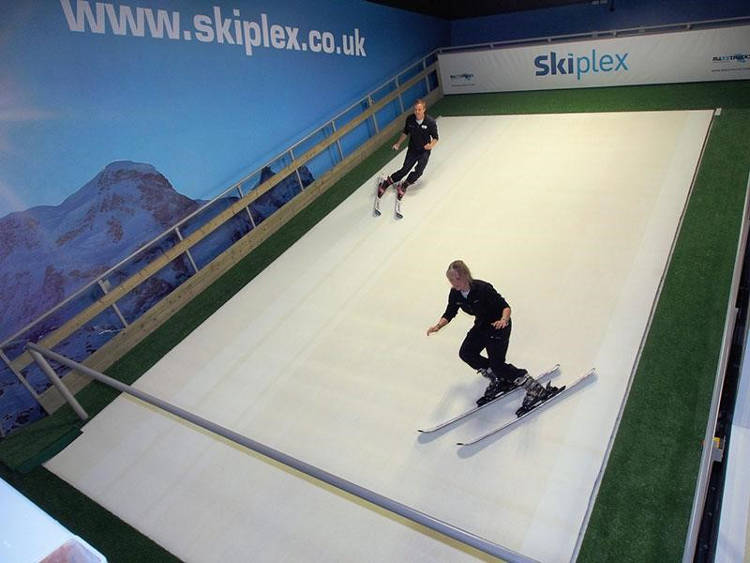 It may not all be all bad news, there are reports to be some interested parties who may buy one or more of the centres; and there is also said to be interest from others to buy the actual machines themselves.
A further Skiplex centre had been ear-marked for a new multi-sports complex proposed for Bristol, but clearly that now seems unlikely.
It's a huge disappoint that a company whose sole purpose was to get people skiing should cease trading. The Bromley ski centre recently also closed after planning permission was granted for housing.
Dry ski slopes and Snow Dome type centres stimulate demand for first-time skiers to book skiing holidays to European ski resorts and provide a steady flow of new skiers to the market place. So its disappointing to lose places where people can try skiing for little cost.