7th October 2016
Skiing? What with my knees, I don't think so! Think again…
The most common injury for skiers is damage to the ACL. Knees are only designed to bend one way and unfortunately every winter we hear from several of our clients who have bent or twisted theirs the other way!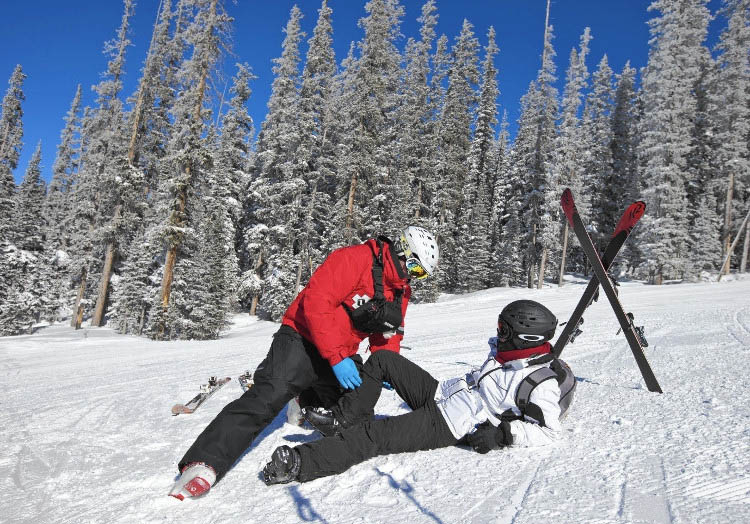 As a keen skier in my mid 50's I know all about knee problems, I've had reconstructive ACL surgery twice on my left knee. That's why I've decided to buy a Donjoy Armor knee brace, it isn't a cheap brace but who wants to ski with a cheap knee brace? in fact, its re-assumingly expensive when compared to others, with a retail price of £499 it's at the top end of the knee braces prices.
I heard a whisper that First Aid for Sport will be selling this special brace for just £299 at the London Ski show this November. Because the brace requires special fitting, you must book an appointment to have yours fitted by an expert and when you book a slot they will even give you a free ticket to enter the show.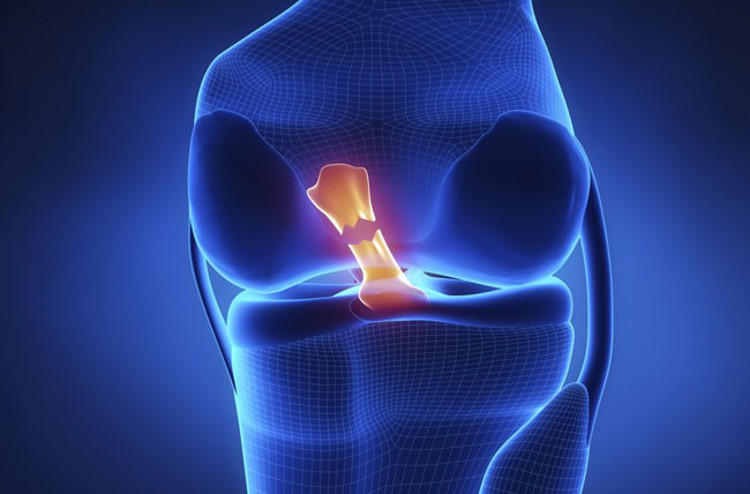 The Donjoy Armor is a superb knee brace for skiing as even if you have a completely ruptured ACL you can still ski with this amazing Knee Brace.
The Donjoy Armor with Forcepoint combines the strongest functional brace with new hinge technology. This knee brace lets you perform at your highest level. The Donjoy Armor Knee Brace is ideal for patients with moderate to severe ACL instabilities, after ACL reconstructions, ACL deficiencies, hyperextension and for preventative use.
The Armor with Forcepoint is specifically designed with the winter sports person in mind as it will comfortably fit a person wearing ski or snowboarding boots.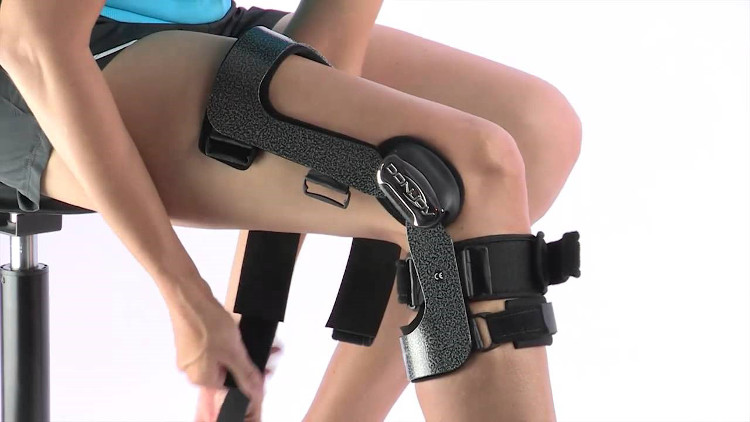 The 4-points-of-leverage means that the brace touches your leg in four places, front and back of the thigh and front and back of the shin/calf. Using these points of contact as a lever the hinge can take away most of the stresses and strains normally placed on the knee joint, and more specifically on the Cruciate Ligaments (the ACL, Anterior (meaning front) and PCL, Posterior (meaning back)).
The Forcepoint hinge itself, is a new development from Donjoy as it has adjustable resistance and when you extend you knee there is no jerky stopping when you straighten your leg. The hinge itself will give you a soft stop.
The anterior cruciate ligament (ACL) attaches from the inside of your thigh bone, diagonally across to the outside of your shin (from front to back). The Posterior Cruciate Ligament (PCL) is the one on the opposite side, inside of thigh crossing to the outside of the shin (back to front).
These are often damaged when stopping or pivoting suddenly, the lower leg stays planted where it is while the upper leg continues to move forwards with momentum. i.e. the shin stays still and the thigh moves forwards, therefore stretching the ligaments trying to hold them together.
Features and Benefits
– Enhanced Four-Points-of-Leverage
– Adjustable resistance offered in 25-0, 35-10 and 45-20 degrees
– Gradual soft stop to extension
– Flexion-extension control
– 7 Sizes
– Mouldable, medial swooping frame for custom fit
– Strong 6061 T6 aircraft aluminium frame
– 1 year warranty on the frame and the hinge
– Standard anti-migration Supra Condylar Pad
– Swivelling strap tabs
– 6 months warrantee on soft goods
– Silver Vein coloured frame
– To book an appointment and gain free admission to the London Ski show in Battersea park between Thursday 27th and 30th October call