Ski Trip Packing: What You Need
27th February 2018
When you have a skiing holiday coming up, it is likely that you will be very excited. However, there is a need to plan properly and one of the most important aspects on planning your holiday is to ensure that you have packed properly. At Ski Line, we are here to help you in all aspects of your holiday, and this includes understanding ski trip packing. We will take you through some of the items that you need to ensure that you pack for your trip.
Clothing
The clothing that you take on your skiing holiday will be different from the clothes you pack for a beach holiday or a city break. Common sense will steer you in the right direction when it comes to the clothing you need for a skiing holiday, but the following items will be of benefit:
Gloves or mittens
Heavy sweaters
Long underwear
Neck warmer or scarf
Snow boots
Turtlenecks
Warm hat
Waterproof ski jacket
Waterproof ski pants
Waterproof socks
It should go without saying that it is important that people pack appropriate clothing when it comes to preparing for a skiing holiday. Even if the sun is shining, you will find that it can be very cold when skiing and if you fall over, you want to make sure that you have warm clothing on.
There is also a lot to be said for having waterproof clothing with you. You want to feel as comfortable as possible, and waterproof clothing is a great way for you to stay dry and comfortable when skiing.
Equipment
You'll find that there will be equipment that helps you make the most of your holiday. These are some of the items you should pack when you are planning your skiing holiday.
Batteries and chargers
Camera
Headphones
iPod and iPod dock
When it comes to accessories, the most important item will be a combination of glasses, sunglasses and/or contact lenses.
Skiing equipment
If you are new to skiing or you don't want the hassle of carrying your ski equipment to your holiday destination, don't worry, help is available. Many skiing resorts allow you to hire skiing equipment, and this will likely make your life a lot easier. However, if you have a passion for skiing and you have invested in skiing equipment, it makes sense that you will want to take this equipment with you.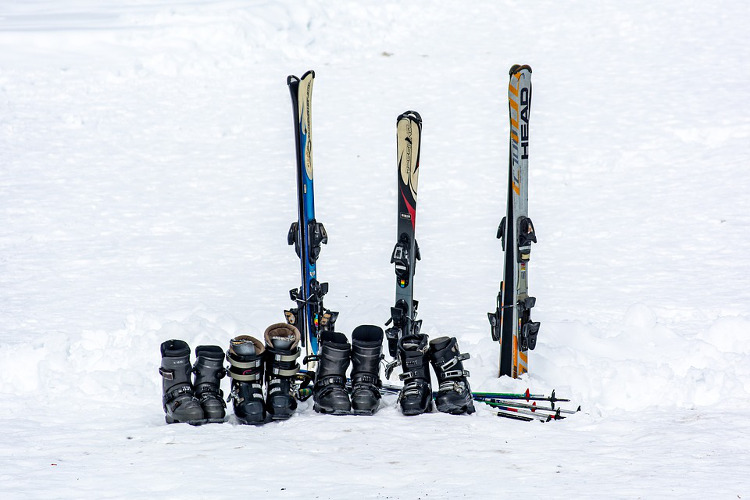 Here is a rough guide on the skiing equipment you should pack for your skiing holiday:
Poles
Ski bag
Ski boots
Ski goggles
Ski lock
Skis
At Ski Line, we look forward to helping you enjoy your ski holiday, and proper planning makes a significant difference. This is why our ski packing tips will help you make the most of your trip.