Reasons To Book Your 2019 Ski Holiday Now
10th July 2018
You may be sat at home enjoying the warm weather and catching as much of the World Cup or Wimbledon as you can, but it is never too early to book your 2019 ski holiday. In fact, there are many strong reasons why booking your next ski trip now makes sense and at Ski Line, we are always on hand to ensure you find the best deals and ski destinations for your needs.
Booking early can help you find the best deals
One of the most obvious reasons for booking your 2019 ski holiday as early as possible is the chance to save money. Resorts and destinations like to have a number of bookings made as early as possible, allowing them to plan for the new ski season with confidence. This means that there is a great chance to find bargains and at Ski Line, we are committed to helping you find the very best deals and offers for the year that lies ahead.
You will have more time to practice and train
The more time you have building up to your ski holiday, the more time you have to practise and train. If you haven't been skiing before or you are worried about your ski skills being up to scratch, it makes sense to take lessons or enjoy a refresher course or two. There are many dry ski slopes and indoor ski centres across the UK, and these destinations give you the chance to develop your confidence before you hit the slopes for real.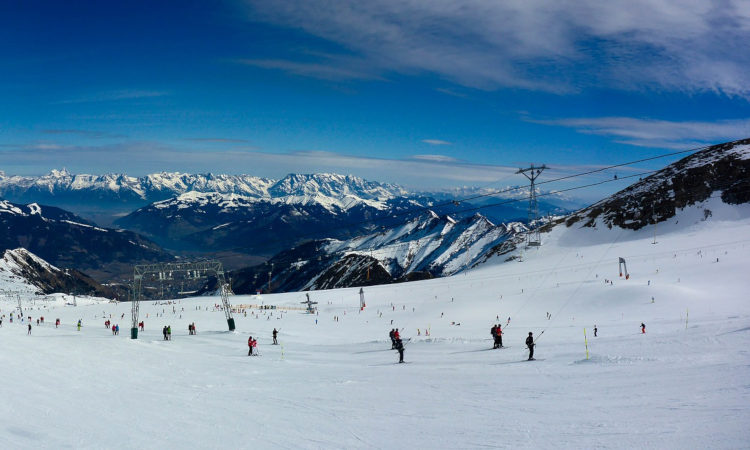 There could be off-season bargains with respect to clothes
Saving money always feels good and having your holiday booked in advance can help you get organised. Stores and online shops are filled with summer clothes as people snap up light outfits and comfortable clothes that are perfect for sunshine days and summer holidays. However, there will also be stores and sites that have stock from winter taking up space, and these items are likely to be made available at a discounted rate.
These items may not be at the height of fashion by the time you reach the ski slopes in 2019 but when it comes to dressing comfortably and warmly, shopping now helps you to shop frugally.
It gives you something to look forward to
We can all benefit from having something to look forward to. No matter what you have to endure in summer, autumn or winter; knowing that you have a ski holiday to come will help you get through difficult days.
You can arrange annual leave with your work before too many people make holiday requests
Some people face a struggle having to arrange annual leave in work, so knowing what dates you need to book off as early as possible can be of benefit. Anyone who works in a busy office or crowded place of work understands the benefits of being prepared when it comes to annual leave, so while people are focusing on the summer of 2018, book your plans for the ski season of 2019.
The 2019 season starts early
Another reason why it makes sense to book your 2019 ski holiday as soon as possible is because the new season starts early. The first Saturday of December is the common first date of the new ski season and in 2018, this begins on the 1st of December. If you cannot wait to hit the slopes, why wait for 2019?
This is the ideal time to consider your options for the 2019 ski season and at Ski Line, we are here to help you plan and book your holiday. We think there are many reasons to book your 2019 ski holiday now, so get in touch and we'll help you out.
Snowboarding In 2019? We'll Help You Plan
If you are looking ahead to the holiday season of 2019, it may be that the ski season appeals to you. Hitting the slopes is often the ideal way to ensure you exercise when on holiday while still having plenty of opportunities to socialise and have fun. However, it may be that you don't like the idea of skiing but find everything else about a ski holiday appealing. If you do, you are in luck because a snowboarding holiday may provide you with what you are looking for and we'll help you plan your snowboarding 2019 holiday.
Whether you are focused on health or lifestyle benefits, snowboarding is an activity worth considering. Here are some of the best reasons to consider booking a snowboarding trip in 2019.
Snowboarding can strengthen and develop muscles
Snowboarding is a tremendous way to burn calories
Snowboarding improves flexibility and balance
Snowboarding is a social activity helping you to make new friends
Snowboarding is a fun activity
It is natural that many people are looking to book a ski resort holiday in France. This is very convenient for people in the United Kingdom but you'll also find that some of the best ski resorts and pistes are located in France. If you are looking to enjoy snowboarding in the new season, some of the leading French resorts to consider include:
Even though snowboarding is a hugely popular activity, there are many people looking to enjoy this activity for the first time. If you are new to snowboarding, it makes sense to look for a resort which provides snowboarding opportunities for beginners. Courchevel is a highly regarded snowboard resort in France and this area is made up of four villages. This should ensure that you have a choice of resort options, which is great if you are not sure what you are looking for. Every household or group will have their own needs and requirements for a holiday, and the versatility on offer from Courchevel makes this a place worth considering.
Ski Line offers a broad range of snowboarding destinations
It is not as though France is your only destination to consider when looking for a snowboarding holiday in 2019. At Ski Line, we are pleased to offer a wide range of snowboarding destinations including Austria, Bulgaria, Canada, Finland, Italy, Japan, Norway, Slovenia, Spain, Sweden and the United States.
Austria and Italy are fantastic snowboarding countries for travellers to consider
No matter what ski resort nation you want to explore, you'll find that snowboarding is an option to consider. In Austria, Ischgl is one of the leading snowboarding resorts to consider while Kaprun is fast developing a reputation as being a fantastic destination for snowboarders.
Italy is a fantastic option for snowboarders, and if you are an advanced snowboarder, you'll be delighted with the range of resorts that cater to skilled snowboarders. Corvara, Ortisei, Arabba, Livigno and Champoluc are all fantastic resorts that offer tremendous snowboarding options and Ski Line can help you book the ideal destination.
If your heart is set on snowboarding fun and activities in the 2019 ski season, contact Ski Line and we will be delighted to help you book your next holiday.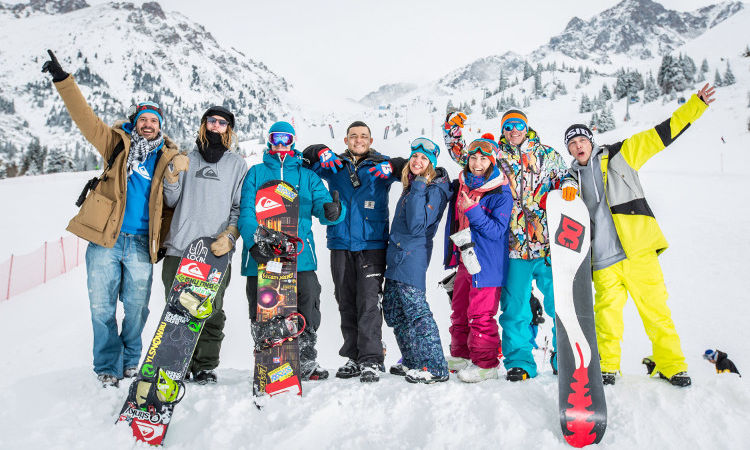 United States 2019: Your Next Big Ski Adventure
Whenever someone mentions the United States, it is likely that a lot of thoughts will run through your head. America means so many things to so many people, and for a lot of people, it is the holiday destination of a lifetime. However, did you know that the United States is a fantastic destination if you are looking for a ski holiday?
At Ski Line, we are delighted to say that we have helped many skiers book their next big ski adventure in the United States and if you are planning a 2019 ski holiday, we are here to help. Here are some of the leading ski resorts in the USA and we can help you find a resort in all of these destinations.
One of the most important things to consider when looking for a tremendous ski holiday is the amount of snowfall, and this is an area where the USA will not let you down. In fact, with some of the leading ski resorts in the USA enjoying a fall of between 6m to 12m each winter, the snowfall is more pronounced than it is in a European winter.
The USA ski resorts are more relaxed than European equivalents
There is also the fact that while the reputation of the USA as a ski resort is growing, you'll find that the resorts are less crowded than many of their European counterparts. If you are looking to develop your skills or you just want to enjoy a ski holiday at a more leisurely pace, the USA is the ideal destination for your next ski holiday.
There is also the fact that the USA knows that customer service is hugely important for holidaymakers. When you book your ski holiday with Ski Line, we offer a high standard of customer service and we're delighted to say that the resorts we offer in the USA will ensure you enjoy a fantastic time on and off the slopes.
Aspen is a fantastic ski resort in the USA
Of the leading ski destinations in the USA, Aspen is probably the best known. If you are a beginner, you'll find that the Buttermilk ski area is the perfect option in Aspen. There are many gentle runs which will ensure that you can develop your confidence and give yourself a casual workout during your break. There is also the Highlands ski area, and when it comes to green runs that allow people to hone their skills at a gentle pace, making Aspen the ideal destination to improve your ski skills.
If you're ready to progress, make your way to the Golden Horn. There are quiet slopes so you shouldn't feel intimidated and the number of intermediate runs ensures that there are plenty of opportunities to find your feet and give yourself a strong challenge.
With a selection of advanced ski runs to enjoy and face, there is an Aspen ski resort for every level of skier, and if you're looking for a USA ski resort, there is no shortage of options that will meet your needs. If you like the idea of a ski holiday in the USA in 2019, we are here to help.