Chinese Turned On By Skiing Olympics
24th September 2018
Chinese Turned on by skiing Olympics, which really turned on Club Med and ESF!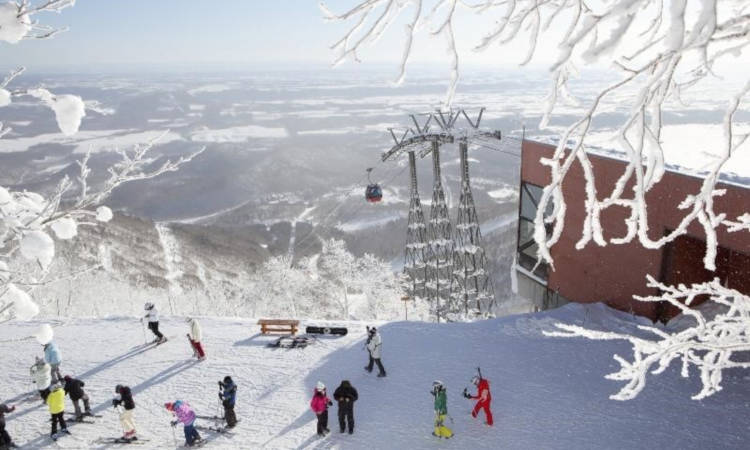 Above Club Med's Newly opened resort in Hokkaido Japan
Under its new Chinese owners, Club Med have announced they're bringing ESF instructors to its Chinese ski resorts. They already have a growing number of resorts in Japan and several in China. In addition to Club Med summer destinations in Asia. But clearly was enamoured by the standard of instructors available, so they are bringing their mates from ESF to raise standards and set the benchmark in China for excellence in ski.
We assume somewhere in the French mountains right now, 1,000's of French ski instructors and learning Cantonese.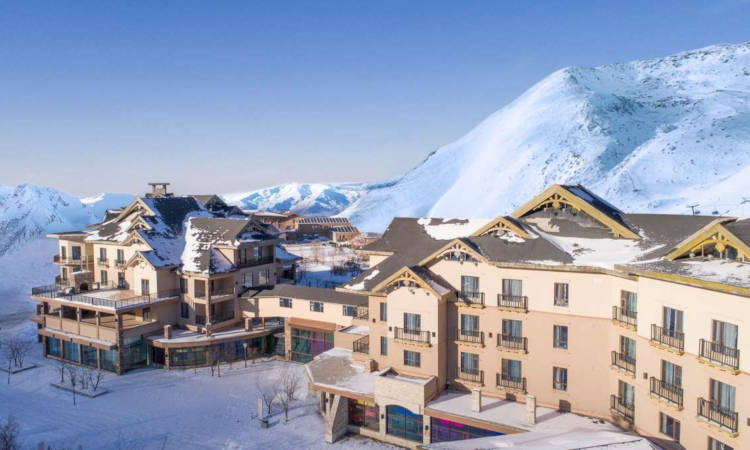 One of Club Med newest resorts in China now with ESF instructors.
China has over 700 ski resorts but 1.2m Chinese skiers and snowboarders prefer the tuition available in Japan and Korea where the service levels, prices and ski instruction is regarded as being better.
138 Million skiers in China vs 1 Million British skiers
China's huge population and fast-growing affluent middle-class is a huge market for the ski business, its now estimated as 138 million visitors following the hugely successful Korean Winter games, many more are expected to be taking up the sport ahead of China hosting the winter games in 2022.
The Chinese government has announced its plans to open 800 new ski resorts and 650 ice rinks and train 700,000 ski instructors to cope with the expected demand from new skiers and boarders increasing to over 300 million people!
Perhaps Ski Line should have opened an office in Beijing!
There is estimated to be only around 1 million British skiers, which gives you an insight into why China is so important to Club Med
Club Med and its Chinese investments will pay off.
Club Med clearly have their eye on the vast Chinese travel business, as the brand expands in China and Asia, it won't be long before we'll be competing for sunbeds with the Chinese as well as the Germans in Europe's best beaches and for a spot in the ski resorts if Club Med dreams come true!
There is no doubt, the emerging Chinese tourist market holds huge opportunities for the businesses with the best-known brands. Currently, the traditional overseas holidays for the Chinese as escorted tours when travelling outside of China.
To Establish the ESF standards in Asia, a coup for both ESF and Club Med and probably France as a key destination for travellers from Asia.
Leave your credit card at home on your next ski holiday.
Club Med skiing holidays are becoming so popular here in the UK too, demand is building as we prepare for Brexit and the uncertainty with currency rates is making an all-inclusive ski package holiday all the appealing for groups and families here in the UK.
Skiers often forget to include the bills itemised on their credit cards after a good skiing holiday, lift passes, ski lessons or ski guides, long lunches and buying rounds of cocktails aren't cheap, factor these into your ski holiday budget and a Club Med ski holiday makes sense.
Club Med currently operate in 21 ski resorts across five different countries, recently opened Club Med Tomamu in Hokkaido and Club Med Grand Massif Samoens in the French Alps, with a new Club Med in Les Arcs 1800 called opening in time for this winter.
Ski Line are Club Meds most successful travel agents in the UK. If you'd like to know why more British skiers are booking all-inclusive skiing holidays speak to our team. You'd be surprised at how much less it costs when you know what's included!