A Few Skiing Tips to Get You Started: Learning To Ski In A Group
14th August 2017
Is it going to be your first time skiing? Well, don't worry because learning how to ski as a group makes the experience even more memorable than learning on your own.
Going on a group ski trip is a fun way to spend a winter break. A skiing trip with family or friends is one of the best ways to enjoy the cold outdoor vibe. Ski Line helps you experience the best group ski holiday by accommodating you and your family or friends in beautiful ski chalets with the great discounts.
We at Ski Line ensure that groups always get a fantastic deal. By booking your rental in advance, you can save up to 50% on ski resort prices. Once you get your booking confirmed, it is good to keep in mind some tips for your first skiing experience.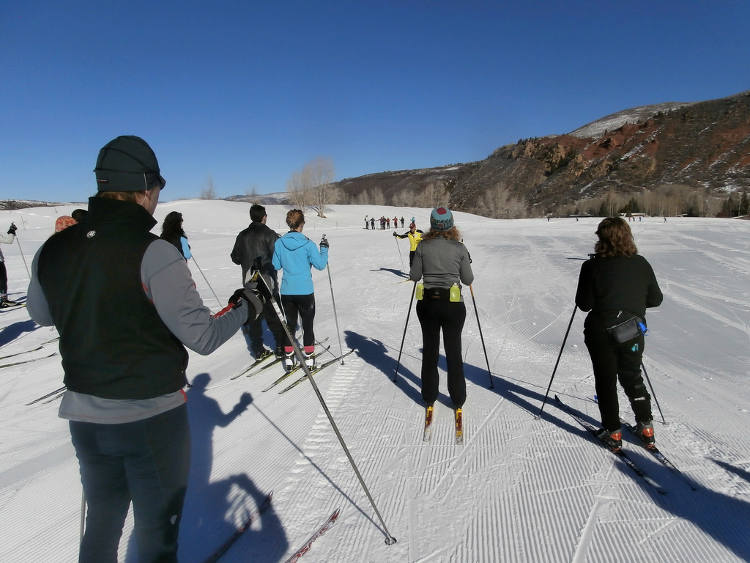 Ski Gear
Choosing skis is not uppermost in the minds of first-time skiers, but it's incredibly important to get a pair that matches your needs. Generally shorter skis are easier to turn than longer ones, so it may be an idea to opt for shorter ones to begin with. If you feel they're still too long and you find you have difficulty from keeping your skis from crossing each other, don't hesitate to try out some shorter ones.
Layering is important if you really want to keep warm. Three layers should do it: a base layer, an insulating mid-layer and a strong but breathable outer layer. Thermal pants and proper ski socks keep you warm too.

Balancing
When you're balancing on your skis, you'll want to distribute weight as evenly as possible You can ensure this by not leaning too far back or forward. Moreover, you should sustain your position without the help of the ski boot holding your weight.
Moving
Since it will be your first time, you should avoid looking down at your feet or the tips of your skis. Look where you are going to improve your body awareness. When moving, start the movement from your feet by pressing down on your toes while keeping your legs apart from each other. Remember to focus on pushing against one ski the other acts as your stabiliser.
When skiing, do not be afraid to fall. As a beginner, you should welcome mistakes and learn from them.
So be patient and have a fun time learning how to ski with your family or friends. If you want to book a group ski trip, call us today on 020 8313 9999 for information and ideas.