Possibly The Craziest Snow Vehicle Ever Produced
13th June 2022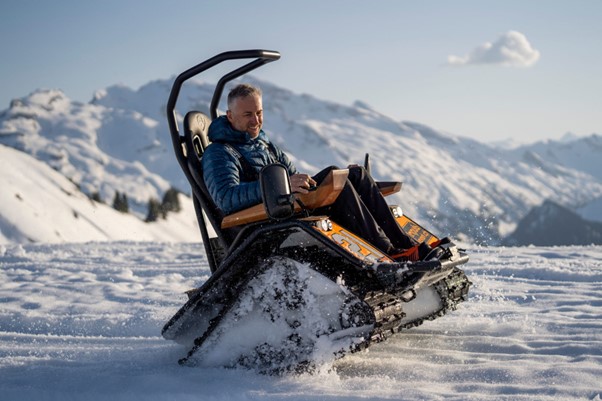 As well as delivering great skiing and snowboarding holidays, we like to keep our clients updated with the latest gadgets and toys for winter sports enthusiasts. But this one is a little crazy!
The Swiss ski resort Hoch Ybrig has launched a crazy new apres-ski activity, Ziesel rides.
A Ziesel is an electric tracked vehicle first launched in 2013, looks a little like an off-road wheelchair and allows for almost silent manoeuvres through the snowy winter landscape. It is steered is controlled by a joystick.
The ski resort in Central Switzerland is offering 40-minute-long tours including an introduction to Ziesel driving.
Top speed 22 mph
5 hours run time
320kg weight
Bright LED lights
Heated seats
If you fancy buying a Ziesel, it will set you back €23,890!