There is a misconception about ski holidays and this means that many people believe that you have to be very well-off to afford a ski trip. Yes, there are some ski resorts that cater to people with huge bank balances and who are used to the finer things in life, but this isn't what a good skiing holiday has to be about. There are many affordable ski holidays to choose from and you should find that you can have a great time, regardless of what your budget is.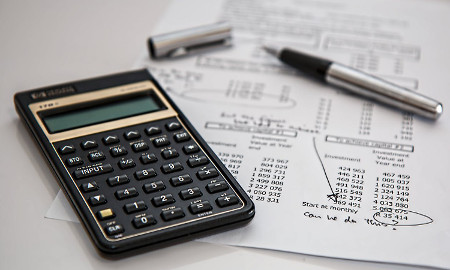 An example of this comes in the volume of people who have enjoyed skiing holidays in Eastern Europe in recent years. This is an area that has welcomed many travellers in recent times and there is a lot going for the area in general. It is affordable, there is tremendous culture and history, there is a raft of budget airlines heading to these destinations and the climate is appealing at various times of the year. It should be no surprise that Eastern Europe is a great choice for holiday-makers these days and if you are looking for an affordable skiing holiday, Bansko in Bulgaria is a fantastic choice.
Bansko is a popular choice
This was the opinion of the 2017 Family Ski Resort Report, which was issued by Post Office Travel Money.  Second on the list was Kranjska Gora, which was the number one choice in the 2016 report, and has been highlighted as an affordable ski destination in various studies. We are pleased to say that Ski Line can help you book holidays to both of these destinations. Booking a skiing holiday may seem like a bigger issue than booking a standard holiday, but we are here to help. Just because these destinations are suitable for skiers on a budget doesn't mean you should settle for second best and thankfully, with our help and these excellent destinations, you won't have to.
Enjoy the history and local culture in Bansko
Bansko is located 160km from Sofia and is found at the foot of the Pirin mountain range. It is commonly regarded as the best winter resort in Bulgaria and in addition to welcoming skiers; it is seen as a fantastic destination for snowboarding and the plethora of winter sports that are hugely popular these days. Bansko also offers the chance to enjoy the culture and history of Bulgaria while people looking for a social aspect to their trip will not be disappointed with the huge array of bars and restaurants on offer.
There has been significant investment in Bansko which has helped to make the resort and the skiing facilities amongst the best you can find in Europe. You may not have Bulgaria at the top of your list when it comes to skiing destinations in Europe but when you check out what Bansko has to offer, you'll find that this opinion changes quickly.
If you are keen to find a great skiing holiday within your budget or you just need assistance in finding out where to ski next, Ski Line is ready to help. We have a skilled team who are always happy to help you find the best option for your skiing needs, so get in touch.