90% Of All Avalanches Are Caused By The Victims Themselves
3rd January 2020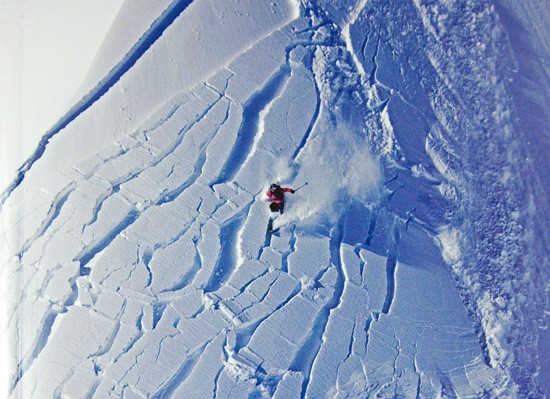 In 2014 the dangers of an avalanche hit home to the team at Ski Line, when Chris Longbottom, one of our partners, and owner of a ski chalet business Verbier, was killed while skiing off-piste in the Swiss Alps. Thankfully the four others, including Chris's wife, managed to dig themselves out. Many of the team at skiline.co.uk regularly skied with Chris when we visited Verbier.
Do you know the danger signs to look out for?
If the answer is no! Don't ski off-piste without a qualified guide or book yourself on to one of Henry's Avalanche Talk an informative talk to give you the skills to understand and access the dangers of an unstable snowpack.
Henry Schniewind (AKA Mr Avalanche) provides attendees to his lectures with information on every aspect of skiing off-piste not only to have fun but also to understand the danger signs. It's not just talks that he does. Henry runs practical courses in the snow too, where he guides clients in a safe and fun way to reach some of Europe's best off-piste runs. There are still spaces available in Val d'Isere for this winter, contact details below.
Henry recommends that skiers always test the low hanging fruit by skiing the lower, more gentle off-piste slopes first to check the snow stability. Then little by little, if you believe the snow is stable, increase the altitude and slope pitch. Always ski with the essential safety equipment and the 'know-how' to use it.
Essential avalanche safety gear needed to be safe when skiing off-piste.
Backpack with inflatable wings (works on the principle that bigger objects stay on top of the snow.) Cost about £800. It's vital if you plan to take this type of equipment on a flight, that prior approval from the airline is agreed. Allow at least 3 weeks for this!
Probes (extendable probes are used to locate anyone trapped under the snow, we recommend at least 3.2m in length) Cost about £70
Transceivers (electronic devices used to locate a person beneath the snow) about £40
Inclinometer and Thermometer (an important factor is accessing the dangers and the pitch of the slope and the temperature) Cost about £20
Folding spade (essential if the worst happens and it's down to you to dig out a friend)
Remember if the worst happens you have only 15 minutes to locate a buried ski buddy and to dig them out to have a 90% survival chance, so understanding how to use your equipment is vital.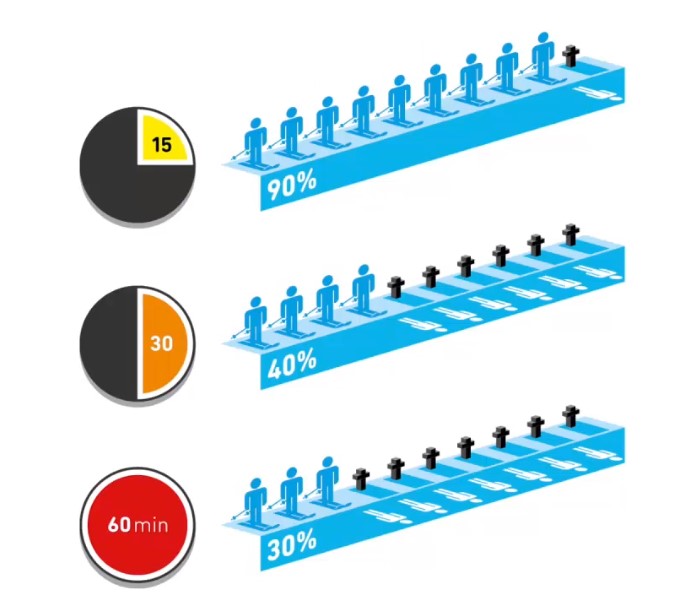 If you or your ski buddies are buried in snow for 30 minutes the chances of survival drop to just 40%.
To book a place on Henrys avalanche Talk or to attend one of Henrys off-piste training course click here