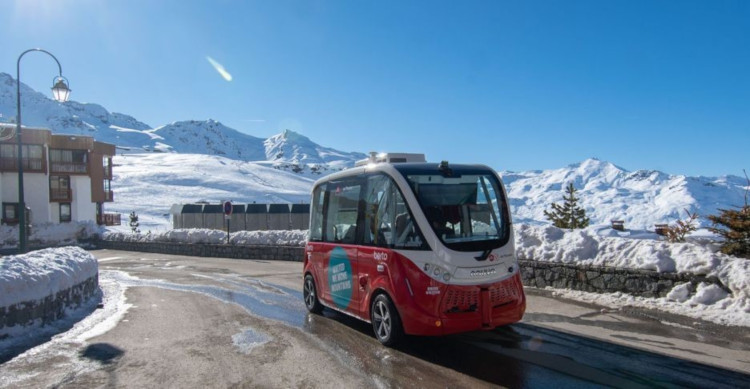 We're not sure how we'd feel about riding in the new driverless bus service now operating in Val Thorens. A driverless vehicle on rails like the dockland railways – yes!
It's a new innovation and it's electric so we applauded Val Thorens for leading the way. In 2007 they launched the first operator free cable cars.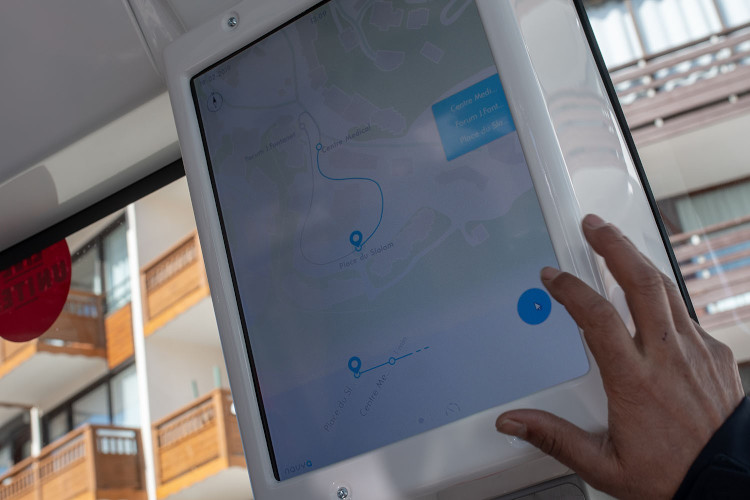 Built by Navya, a French company, it is the first time a 100% electric and autonomous, 15-passenger shuttle bus has been used in a ski resort. The Navya buses are already being used in Lyon.

The vehicles are equipped with 12 sensors and 4 cameras. The vehicle can analyse its environment and take any safety measures required – a horn will sound to make its presence known should a tired skier step in its path. If the obstacle remains in its way, the shuttle will stop within 3 metres and wait until the road is clear before moving again. We are told the Navya is fitted with snow tyres and that special studded tyres are available in more icy conditions.
We understand the test phases, which began during the busy half term week, will allow the vehicle's reactions to mountain conditions such as slopes, snow and ice to be monitored – and probably get a lot of reactions from the many visitors to Val Thorens during that busy week.
If you want to see the new Navya shuttle bus while it's still its still on trial, this is a link to our latest ski deals to Val Thorens.