When you are planning a family ski holiday, it's important to get the right accommodation. Some ski chalets, hotels and chalet hotels are designed with familiy ski trips in mind. Being located close to the ski school meeting place is important, too far and you'll find yourself carrying more than your own skis!
Flight times can also be important if you are travelling with young children, so too is the transfer time between the airport and the ski resort.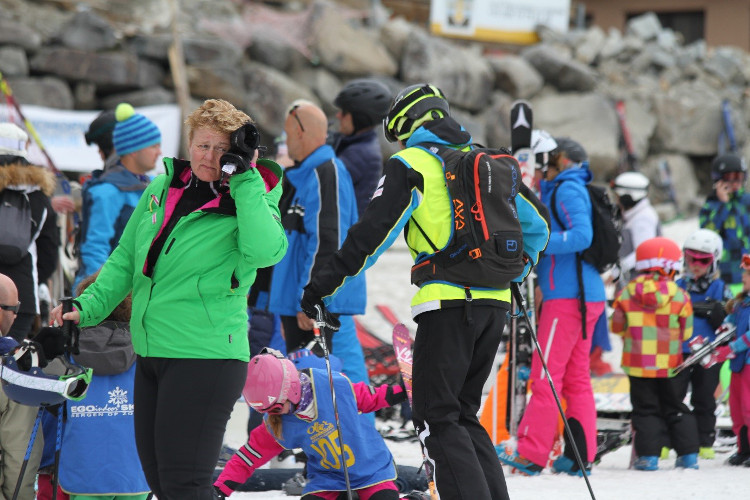 Get it wrong and the family holiday could turn out to be "one big headache"
All our sales advisors have skied as part of a family group and we know the pitfalls, the best ski schools, the nearest and best value ski rental shops and we are on-hand to assist you with any questions you may have.
We will negotiate the very best prices for families as we appreciate that getting the best value and a skiing holiday the whole family will enjoy is the most important factor. We promise to search as hard for your family skiing trip as we do when searching for our own.
Choosing a ski resort suitable for families
The right kind of ski resort for your family will depend on several factors, the children's experience and ski levels and that their ages might mean that a shorter transfer is required. We will check the time of the season you intend to go. If you want to go early or late in the season, you need to head for the higher ski resorts where the village height is above 1500m if you can. Some ski resorts have mainly south facing slopes, this is ideal for smaller Children in January and February as the sun warms the slopes. But ski here beyond Easter and the snow could be melting fast.

Youngsters love jumps at the side of the piste
Popular French ski resorts for families
Ski Chalet holidays are ideal for family groups
A Ski Chalet holiday is an ideal choice for a family skiing holiday, particularly if you book a chalet exclusively to share with friends and children the same age. Generous group discounts are normally available. Some of our chalets even have in-house crèches, ideal if your children are too young to ski.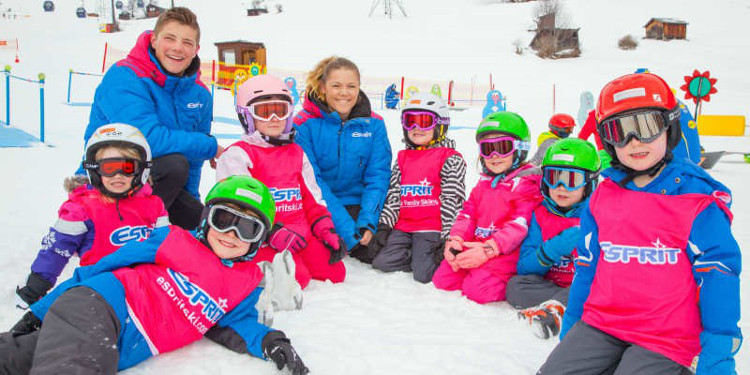 Ski Esprit have some wonderful ski chalets perfect for families
Popular ski chalets offering childcare
Chalet Hotels, like a chalet only bigger!
The Chalet concept is so popular that several British tour operators acquired leases on larger hotels which they run on chalet party lines. Unlike in a chalet, the chefs are normally trained and qualified, the rest of the staff are likely to be students on a gap year, many of our clients tell us they once worked as chalet staff! Children love our chalet hotels, some have pools, many have spas, all are conveniently located as far as families are concerned.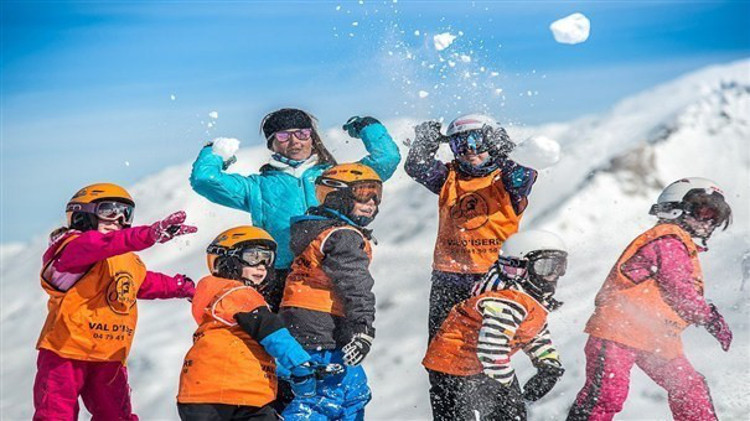 Mixing with other families means your children will have as much fun as you will
Popular chalet hotels for family skiing holidays:
Family skiing holiday? Think Club Med!
We are Club Meds biggest agent in Europe, why? Because we ski with our children and we can see the value for money an all-inclusive skiing holiday delivers. If you are scared to look at your credit card bill after you return from the usual ski family trip, think about this!
"A Club Med skiing holiday includes everything, except ski rental and travel insurance or extra spa treatments"
Everything else is included in the cost of your ski holiday, so that's flights, transfers, childcare, kid's clubs, ski passes, ski lessons, snacks, drinks, lunches, evening meals, even the adult's alcoholic cocktails and drinks, evening entertainment, and for advanced skiers, an off-piste guide is included, that means you can jump the ski lift queues too!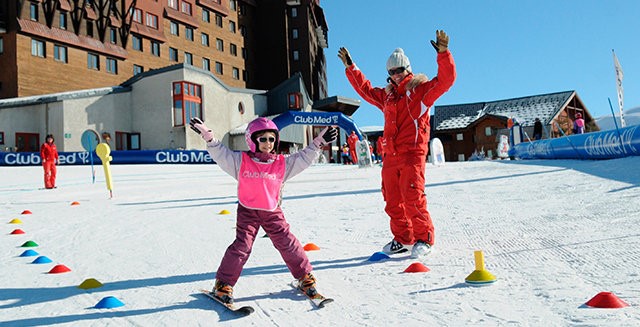 The Club Med all-inclusive price saves families enough for a second skiing holiday
If you are booking for the half term especially think about a Club Med ski trip, you could save enough for a second skiing trip at Easter! Or a trade off with your spouse for another ski weekend!
Popular Club Med hotels for families
... Read more