Forget booking a ski chalet in Cortina, there aren't any, but we have a great chalet hotel right in the Corso Italia, right where you want to be.
Cortina is one of Italy's most fashionable ski resorts, a famous ski race town and host of 1956 Olympics. Looking at the mountains here, its clear why the rich and famous Italian have been visiting it for years. The jagged peaks of the Dolomites, tinged pink in the early and late sunlight, its jaw dropping.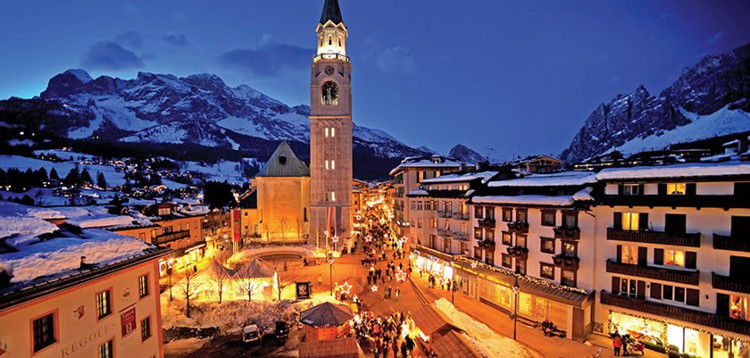 Surprisingly 70% of the Italian visitors to Cortina don't put a step on the slopes. Consequently, the slopes are nearly always empty. Great news for those of us planning to visit Cortina with our skis.
The skiing covers 115km of piste with a ski range of 1225to 2930m. A great choice for beginners, with perfect progression slopes. Intermediates will love the varied and open slopes, but mile hungry skiers may find the choices limited. The choices of on piste runs is limited for advanced skiers but that off piste stays good for weeks after a fresh fall and it's off piste that most advanced skiers will prefer.
... Read more